It's that time of year again. The end of summer means the end to easy-going days and the return of the jam-packed schedule. But never fear! We've been preparing for this, and we've got you covered. Because we know that the first thing to go once your week gets busy is time spent in the kitchen. And we don't blame you! Some days there just isn't time to spend slaving away over the perfect, healthy meal.  But that doesn't mean you should rely on unhealthy junk food to fill your stomach.
This is where we come in.
We've created the perfect tool for every on-the-go individual. The Busy Week Meal Planner! This ingenious combination of recipes has everything. From make ahead recipes and overnight recipes to recipes with 5 ingredients or less, there will always be an answer found on this list. What's the question, you ask? The question is "How can I have time to eat healthy on my crazy schedule?" And the answer is the Busy Week Meal Planner.
We'll go through a few examples for you. Here's Day One:
For Breakfast: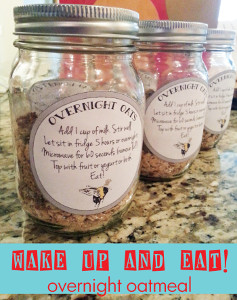 This recipe for Overnight Oatmeal in Mason Jars is the perfect make-ahead recipe. Simply prepare your oatmeal the night before, and in the morning you have a ready-made meal waiting for you. You can start your day off the right way without spending too much time in the kitchen!
For Lunch: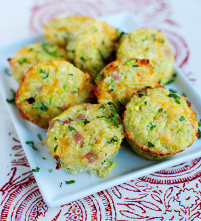 These delicious Grab 'n' Go Ham and Cheese Bites will turn a boring lunch into a fun daily food celebration! It only takes twenty minutes to make these tasty little treats, and you can make a whole batch and save them to eat throughout the week. Add a side of fruit or vegetables and you have a healthy and filling lunch to enjoy.
For Dinner: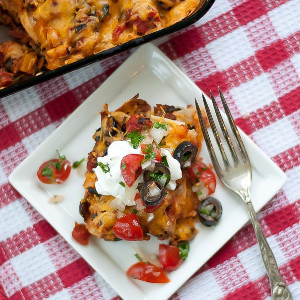 After a long day, what's needed most is an easy dinner recipe to throw together in a matter of minutes. The Overloaded Taco Casserole takes twenty minutes to prep, and only twenty minutes to cook in the oven. That means a full and delicious dinner is ready in under an hour, and with little time spent in the kitchen. This is going to be one of your new favorite go-to recipes!
For Dessert: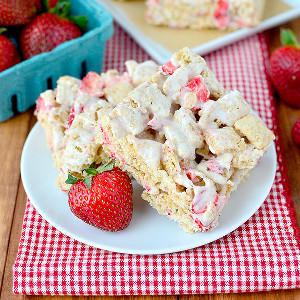 These No Bake Strawberry Shortcake Bars are the perfect after-dinner treat. They are no bake, use 4 ingredients, and only take 10 minutes to make! Throw these together after dinner for a quick dessert, or pull out this recipe if you need a fast dish to bring to a party.
For more fast and easy recipes, check out The Busy Week Meal Planner to organize all your meals for the upcoming week! We've got 28 delicious dishes for you to mix and match to your heart's desire. Enjoy your busy week and keep eating healthy 🙂
What's Your Favorite "Busy Week" Meal?
Latest posts by FaveGlutenFreeRecipes
(see all)