In case you haven't heard, Nutella, the hazelnut chocolate spread hailing from Europe, is experiencing a great deal of controversy. Due in part to some ads that are best described as "misleading", the Nutella brand finds itself in hot water these days. According to Parenting.com, a mother successfully sued the brand last year for false advertising. Mostly, parents are concerned about whether or not Nutella is a nutritional product. Including to many reports, including one from ABC.com, the chocolate hazelnut wonder spread seems to be a better fit for dessert rather than for breakfast. The article points out that Nutella has all of the nutritional value of a candy bar, which is definitely not a breakfast food.
Whether you love Nutella or hate it, all foods high in sugar and fat, like most of our favorite desserts, are best enjoyed in moderation. Every person needs to do what's best for them, according to their own personal diet and preferences. For those who do enjoy Nutella, I've gathered a couple of recipes, but with a healthy twist. Here's to eating well, eating right, and every once in a while, spoiling ourselves with a delicious treat.
Better than Nutella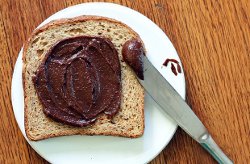 Better than Nutella is a copycat dessert recipe that takes this fantastic flavorful dip and lightens it up just a bit.
Nutella Pop Tarts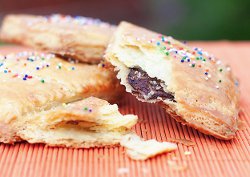 Make breakfast for dessert with this recipe for Nutella Pop Tarts. Use as much or as little filling as you prefer.
For more great desserts and more, be sure to visit AllFreeCopycatRecipes.com!
Latest posts by AllFreeCopycatRecipes
(see all)