One of the most challenging things about eating gluten free is simply figuring out what foods can and cannot be included in your diet. Every trip to the grocery store and every visit to a restaurant is now a long and involved process. You are constantly asking yourself, "are there certain types of ingredients I should be avoiding? Does this menu offer gluten free options? Will I ever be able to buy store-bought cookies again??"
In order to make gluten free eating a more manageable lifestyle, we've gathered together some helpful tools for you. This list of "The Top 5 Gluten-Free Apps You Can't Live Without" will provide you with all of the resources you need to practice gluten free eating, no matter where you are. And, just because we got really excited at all the amazing apps out there, we included some bonus sections below. Browse through and pick out your favorites!!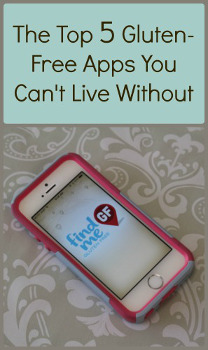 The Top 5 Gluten-Free Apps You Can't Live Without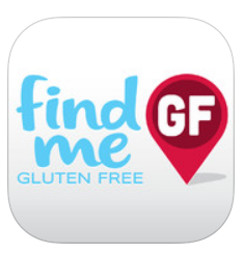 Cost: Free
Rating*: 4.5/5 stars
Out of all the apps out there, the Find Me Gluten Free app is considered the best accessory to gluten free eating. With this app you are able to find all of the gluten free businesses and restaurants in your area. View reviews and ratings of local businesses and download gluten-free restaurant menus. This app makes it incredibly easy to shop and eat while still remaining gluten free.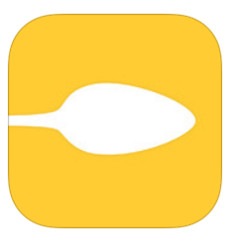 Cost: Free
Rating: 5/5 stars
A general restaurant app, Urbanspoon allows you to browse for local restaurants by filtering for restaurants that specifically offer gluten-free options. Use this app to view restaurant menus and even make reservations before you go out.

Cost: Free
Rating: 5/5 stars
This ingenious app allows you to order healthy delivery and takeout food from your favorite local restaurants. You'll never even have to get off the couch – and you'll still be eating right!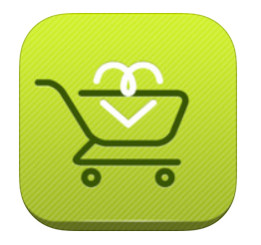 Cost: Free
Rating: 4.5/5 stars
A useful app to have while grocery shopping, the Shop Well app comes with a bar code scanner that allows you to look up information on various food products right in the store. With this app, simply scan the bar code and then view an entire ingredients list. You'll never have to wonder again if the food you are buying is gluten free or not!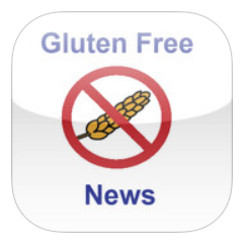 Cost: Free
Rating: 4/5 stars
This app will help you stay up-to-date on all the current news and research involving gluten free sensitivity and celiac disease. The app is updated on a regular basis, and will keep you notified of new developments in gluten free eating.
This app seems to no longer work as of March 23, 2015. Sorry about that!
Honorable Mentions
Cost: $1.99
Rating: 5/5 stars
Cost: $1.99
Rating: 4.5/5 stars
Eat gluten-free while on vacation! This app covers both Disneyland in California and Disneyworld in Florida, so you really can't go wrong.
Cost: Free
Rating: 3/5 stars
Find gluten-free menu items from your favorite fast food restaurants!
Cost: $0.99
Rating: 5/5 stars
A complied list of ingredients approved for gluten-free eaters, as well as current updates about gluten-free eating.
Cost: $1.99
Rating: 4.5/5 stars
A database of gluten-free friendly restaurants and businesses in your area. Companies apply to be added to this list once they include menu items or begin selling products that are gluten free. It's updated regularly, so it is a reliable source for shopping and eating out.
What are some of your Favorite Food Apps?
*This rating scale was found on apple.com
Latest posts by FaveGlutenFreeRecipes
(see all)