Being the editor of a healthy website, you can imagine that I see and read about detox diets quite often. Granted, some of them are accompanied with the latest fat-busting answer in pill form, and others may come with a secret package of granulated material to sprinkle on your food to melt the fat away.
As an eater who appreciates food in its most natural form, these detox diets don't sound appealing. They sound down-right horrible.
But, I do believe the concept of a detox diet or detox cleanse — the idea of ridding your body of unnecessary or harmful toxins brought in by processed foods (yes, even coffee creamer and gum) to, in a sense, cleanse your organs, is fruitful — no pun intended.
So, I researched. And researched. And researched some more until I found a sensible detox diet that included natural foods. I was allowed three meals a day, including unlimited snacks. An added bonus was that it only lasted 48 hours.
"A two-day cleanse with food?" I thought. "I can do that," I said. So did five other food editors from our sister sites. We were confident. So confident that I would consider us pumped to give up caffeine, sugar, and a plethora of other items we typically eat. Heck, we were the Six Cleans-eteers.
Not really. After day one, one fell off the wagon, and several of us were plagued with hanger (hunger + anger), exhaustion, and intense pregnant-lady-style food cravings. Calling us wimps, are you? We might be. But, we just want to warn you that if you're considering doing a detox diet, you should prepare for what's really going to happen.
Listen to us. We went through it.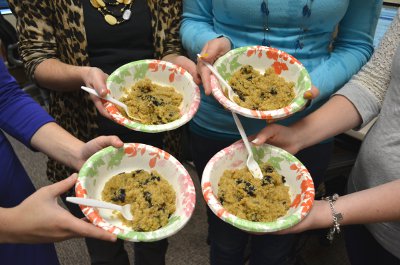 Day 1: Breakfast
Sentiment: Arnold Schwarzenegger pumped
For breakfast, we each had a serving of quinoa with prunes, which acted like an oatmeal. It was somewhat filling, but wasn't nearly as tasty as bacon and pancakes, which was staring at us in our test kitchen.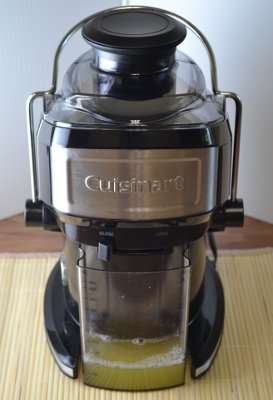 Day 1: Snack
Sentiment: Awesome
We blended our smoothies and were loving the flavors and new textures of this. I would even make this for lunch or for a snack on a typical day. It included kale and pineapples, along with other ingredients. We loved using our juicer from Cuisinart. Our specific one is called the Cuisinart Compact Juice Extractor. It worked like a charm, and was so easy to clean. It was perfect for an office too because it was so quiet and didn't take up a lot of counter top space. It was even fun to use. Yes, juicing is fun. I said it.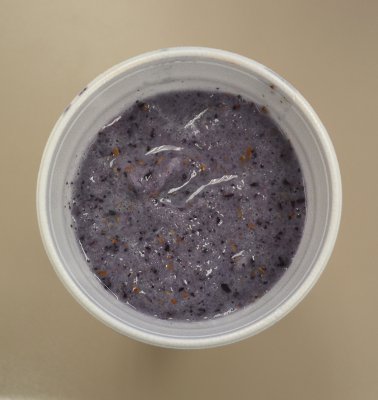 Day 1: Lunch
Sentiment: Still awesome
We had another delightful smoothie. This time with bananas and blueberries, along with other ingredients. It tasted good, so we were happy.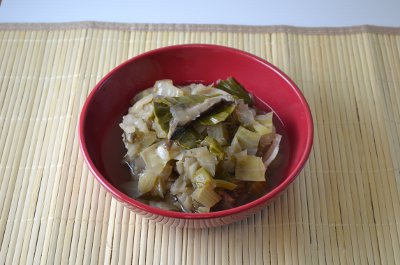 Day 1: Dinner
Sentiment: Hungry, disappointed
Our meal consisted of water-based broth, and a few vegetables that created a low-calorie soup. At this point, we were famished, and some vegetable soup wasn't going to satisfy us. We powered through, but were nervous for the next 24 hours.
Day two was an identical repeat of day one in terms of food. However, our sentiments were more along the lines of hungry, angry, sad, tired, regretful, and even painful. Some of us developed migraines from, what we assume, was the lack of caffeine and sugar we consumed. For most of us, it was not the poop fest we had expected, nor did we feel like new women. We just wanted pizza … and burgers … and Honey Bunches of Oats … and peanut butter.
But, it did make us think. Do we really want our bodies to depend on coffee and sugar? Absolutely not. So, some of us have made the conscious decision to start eliminating it out our diets slowly to stop the dependency. It definitely made us appreciate subtle flavors and seasonings more than we had previously. I know some of us have said that after the cleanse, they noticed they didn't need as much salt on their foods as they did before the cleanse, which is a great thing.
These lessons learned might be enough of a reason to try a detox cleanse. But … if you like food as much as the Six Cleans-eteers do … this might be a struggle. Again, we aren't dissing the cleanse, we just want to warn you before you jump in blindly as we did.
Would you ever try a detox cleanse or detox diet?
Latest posts by FaveHealthyRecipes
(see all)