It's after Thanksgiving and already December. You know what that means? Christmas! Turn up the Christmas music, put on "A Christmas Story," and put on your apron. It's time to start baking some cookies. Whether they're for your own enjoyment or to giveaway to friends or to use a cookie swaps, these gluten-free cookies are going to be absolutely perfect for the holiday season. Don't delay; get baking today!
At FaveGlutenFreeRecipes.com, we have a host of amazing gluten-free cookie recipes that are sure to bring wonder and joy your Christmas table. Let the kids help (or the husband) and turn baking cookies into a family activity; perhaps, you'll also start a new tradition. These are the top 10 gluten-free Christmas Cookies on FaveGlutenFreeRecipes. We're confident that they will become your new favorites.

Gluten-Free Christmas Cookies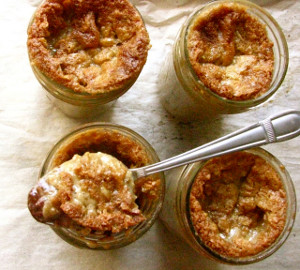 These amazing gluten-free cookies come out the oven gooey and melty with a top that is just the right amount of crispy and chewy. You'll have to eat these cookies with a spoon, but honestly, you won't mind at all after the first bite.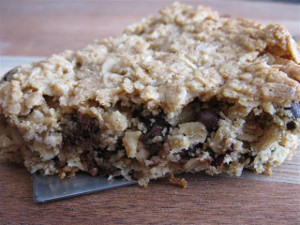 While not a cookie in the traditional sense, you aren't going to argue over technical terms as you eat this amazing treat. Made with oats and honey as well as sweet chocolate chips, this amazing dessert recipe is guaranteed to be a family favorite.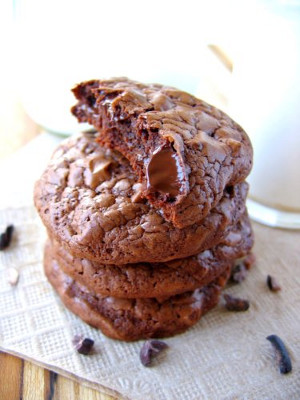 This recipe comes from Alana over at The Bojon Gourmet. These ooey, gooey double chocolate cookies are going to disappear super fast and are sure to be the talk of any cookie swap you bring them to.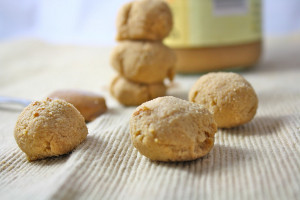 Everyone, especially the kids, are going to love these bite-sized cookies. Since they're so small, you don't have to worry about popping a couple on your plate (or in your mouth).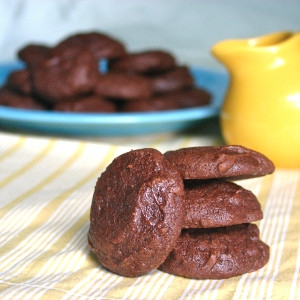 Triple the chocolate, triple the fun. These delicious gluten-free cookies combine the best of brownies and cookies into one delightful dessert that will definitely bring joy to your world.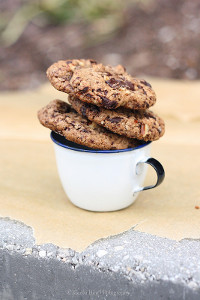 Make no mistake: these really are the best gluten-free chocolate chip cookies. Forget all the other recipes that you've heard about. This is the one you want and need. (Head on over to 6Bittersweets and say thank you for sharing this recipe!)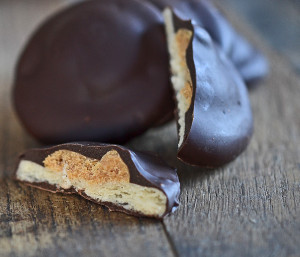 While not "in season" during the holidays, there's no reason you can't make these Girl Scout cookies for Christmas. Everyone is sure to love the surprise of getting their favorite cookies a few months early.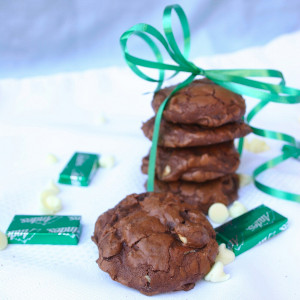 The flavor combination of mint and chocolate has never been done so right than in this recipe. These cookies taste exactly like the after-dinner mints everyone knows and loves.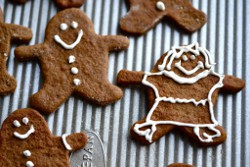 This classic Christmas cookie recipe is a must for any baker. Use whatever cookie cutters you have on hand to create some awesome gingerbread men and women (or stars or ninjas or fruit). While these are fun to make, they're even more fun to decorate.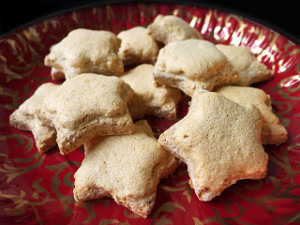 Traditionally from Germany, these chewy, tiny, star-shaped cookies are made with almonds, making them subtly nutty. Gerlinde from Cooking Weekends gives wonderful instructions to make amazing gluten-free cookies.
What is your favorite Christmas cookie?
Latest posts by FaveGlutenFreeRecipes
(see all)