Now that full-blown summer's here, we're ready to taste the summer harvest. After all that heavy rain in May and June, we're hoping for some very tasty crops. July's the juiciest month of all, with sweet plums and pineapple at the top of their season. Recipes for seasonal fruits and seasonal vegetables are must-haves for planning this month's meals.
It's awesome knowing that your food is grown locally instead of being imported, so we fully recommend taking advantage of your local farmer's markets. By June, you can't drive 10 miles without passing a farmer's market (in Illinois, anyway.) Why not buy fresh, local produce while it's easy?
We're still obsessed with June's fresh berries, but it's so exciting to know that we have great veggies like squash and red onion entering the scene in July. We're ready for savory grilled dishes, fresh summer salads, and juicy desserts. Our top recipe that takes advantage of July's fresh corn and red onion is this Fresh Sweet Corn Salad.
Here's RecipeLion.com's list of the freshest seasonal foods for July. We included how to choose produce so you can be sure you're getting the best of the bunch.
Foods that Taste Better in July: 6 Top Fruits and Vegetables in Season
Squash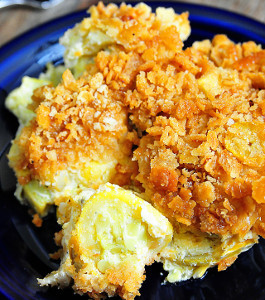 It's prime time for summer squash! Including yellow squash and zucchini, there are plenty of easy dinner recipes you can make this month.
How to choose corn: Feel the squash all over to check for firmness – soft spots indicate that it's not ripe or wasn't stored properly.
Squash recipes to make this month:
Plums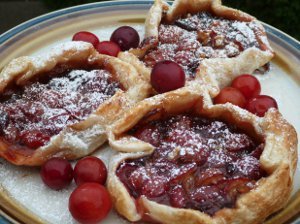 Plums are entering their season from July through August. In stores, you'll see plenty of Santa Rosas and other "Japanese" plums, of the most common varieties.
How to choose plums: Plums should have smooth, unblemished skin. Plums should be firm, only soft at the stem. As plums ripen, they get juicer but not sweeter. To check for sweetness, sniff near the stem.
Plum recipes to make this month:
Raspberries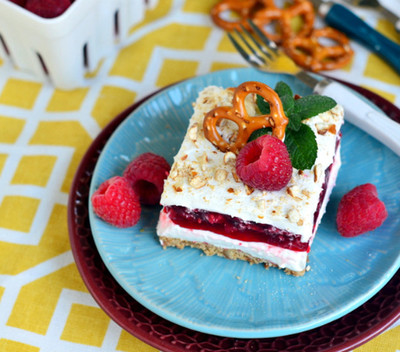 Though you could get fresh raspberries in June, they're now at their peak. Raspberries are the best fruit because they pair AMAZINGLY with chocolate! They're also great in other kinds of fruity desserts for July.
How to choose raspberries: Choose berries that are fully red and ripe – they won't ripen after they've been picked. Avoid mush or mold.
Raspberry recipes to make this month:
Corn

Corn is still on the table this month. Here's a recap on choosing corn from our June guide.
How to choose corn: Feel around for holes through the husk – you want corn to have fully shaped, plump kernels. The husk should be bright green, without any browning or black strings at the top. If you see any brown holes, stay away!
Corn recipes to make this month:
Red Onions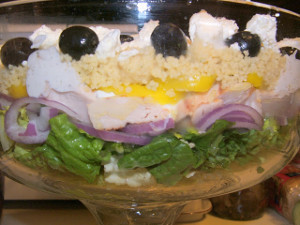 Once you learn how to chop an onion like a pro, you can include them in as many meals as possible. Red onions are so sweet and flavorful, and even better when they're fresh. Red onions are sweeter than yellow onions, so if you see a recipe that calls for a 'sweet onion,' they usually mean red onion. They are also known as purple onions.
How to choose red onions: Look for firm, unblemished onions. Learn the best way to chop an onion.
Red onion recipes to make this month:
Pineapple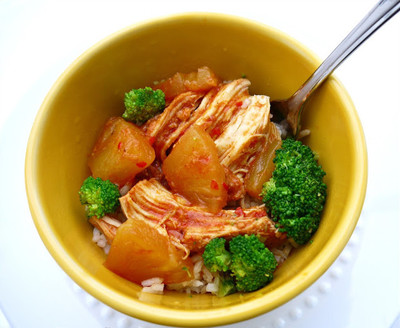 Pineapple's peak season ends this month, so be sure to take advantage of this sweet, juicy fruit. If you don't know how to cut a pineapple, we've got you covered.
How to choose pineapple: Choose a firm, plump pineapple with green leaves.
Pineapple recipes to make this month:
What's your favorite seasonal produce for July?
Latest posts by RecipeChatter
(see all)