Party torilla pinwheels shouldn't be underestimated. I've yet to attend a party where this kind of easy potluck appetizer didn't disappear from the plate. Sometimes people want a lighter appetizer that isn't deep-fried or messy. They just want a refreshing little snack. That's why Party Pinwheels are extremely popular.
We decided to make our own version of this party favorite in our Test Kitchen and share it with you! This classic appetizer recipe can be made in a pinch. It's easy to make this recipe ahead of time and store it for later – just cover the plate with plastic wrap.
They travel well, too. These party rolls are handy for entertaining as they can be prepared well ahead of time and also will travel to the party site very well – just cut them right before serving.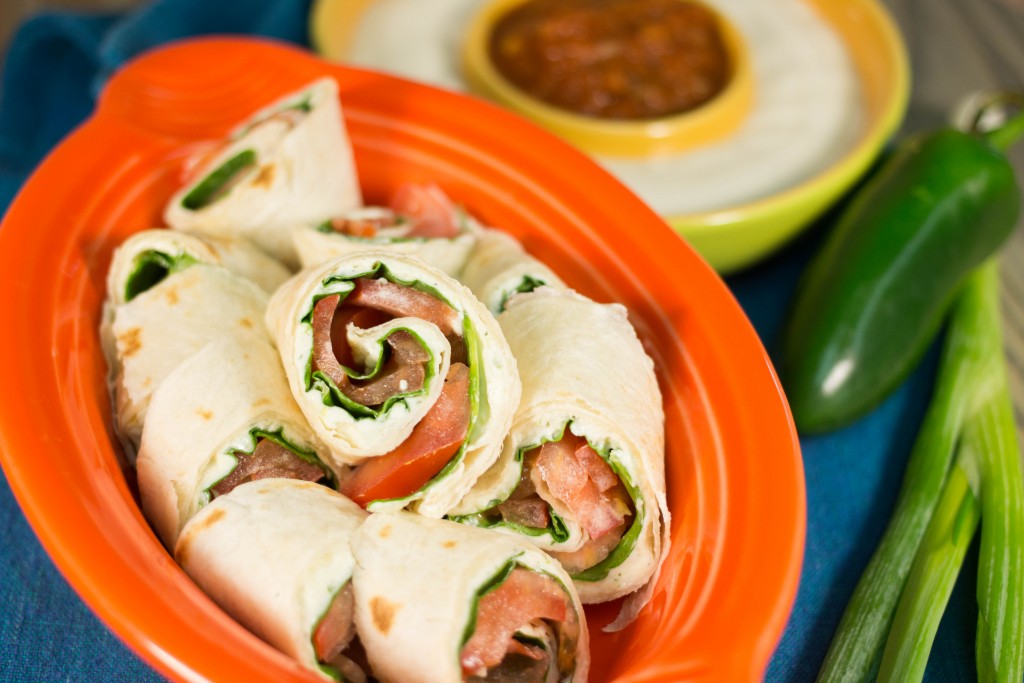 Party Tortilla Pinwheels Appetizer Recipe
Makes about 60 pieces
 Ingredients: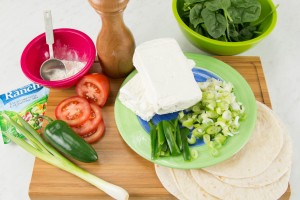 1 tablespoon roughly chopped jalepeno pepper
4 green onions, including some of the light green tops, roughly chopped
16 ounces cream cheese at room temperature
1 ½ tablespoon dry ranch dressing mix (about half of one envelope)
a few grinds of black pepper
5 cups baby spinach leaves, stems removed and leaves washed and dried well
5 large Roma tomatoes, very thinly sliced
1 cup finely chopped fresh cilantro leaves (optional)
12 large flour tortillas
Salsa and Ranch Dressing for dipping
 Instructions:
1. In a food processor, chop the jalepeno and onion until finely chopped. Add the cream cheese, ranch dressing mix and black pepper and process until a smooth paste is formed.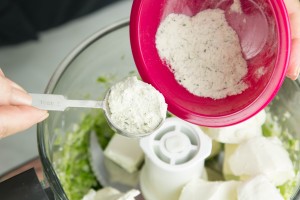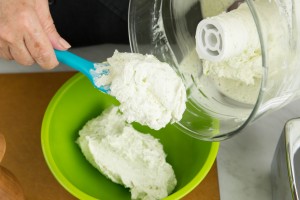 2. Prepare the spinach leaves and the tomatoes and cilantro and set out in separate bowls.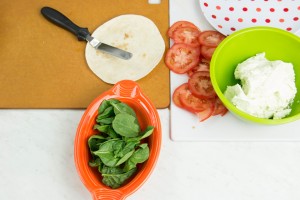 3. On a work surface, place one tortilla, spread about 2 tablespoons of the cream cheese mixture over the surface, then lay spinach leaves and tomatoes on top in a single layer. Sprinkle with some of the cilantro if using. Very tightly roll the tortilla and set, seam side down, on a plate. When all tortillas are rolled, cover tightly with plastic wrap and chill in the refrigerator for 1 hour or up to 2 days before using.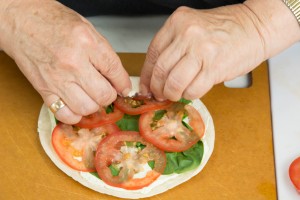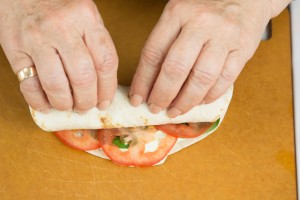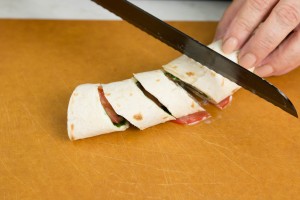 4. Use a serrated knife to cut each tortilla roll into 1-inch pieces and arrange on a serving platter. Serve with bowls of salsa and ranch dressing for dipping.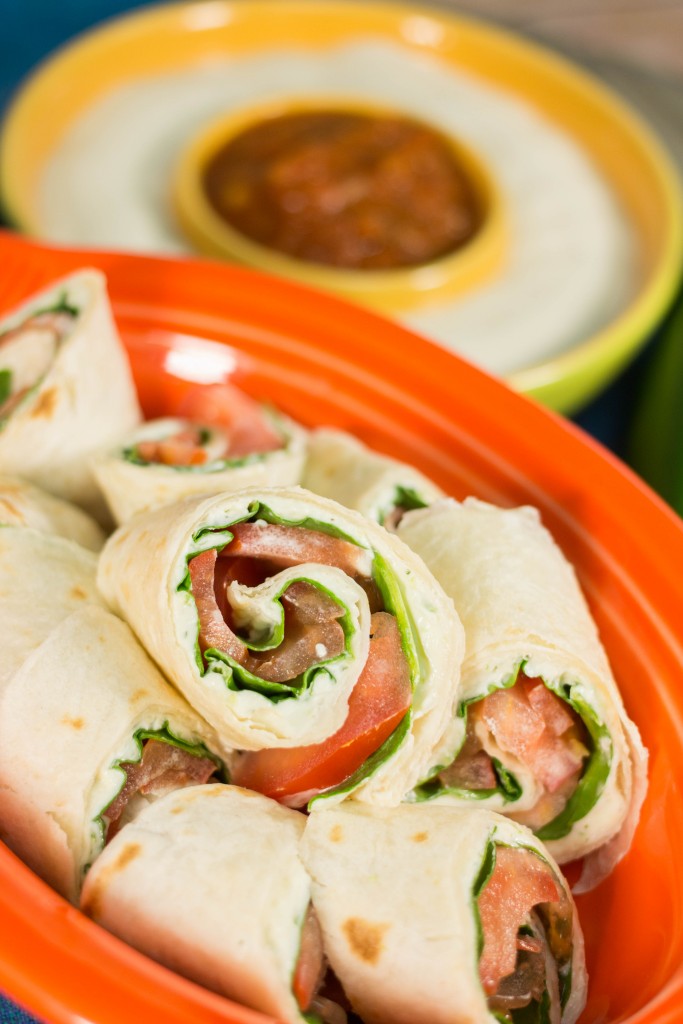 NOTES:
Jalapenos vary in amount of heat so taste the mixture before using, but keep in mind that the cream cheese will "tame the spice".
If you have a mandolin, use it to cut the tomatoes into very thin slices or use the thinnest slicing blade on a food processor. The tomatoes need to be thin enough to bend easily when the tortillas are rolled. If you have trouble cutting them thinly, chop them very fine and sprinkle on instead.
VARIATIONS:
This Mexican version is very popular, but the recipe lends itself to many variations. Add thinly sliced avocado to the recipe above, or substitute thinly sliced dried tomatoes and fresh basil leaves for an Italian flavor. Experiment with different fillings but be sure to keep all of them cut very small for easiest rolling and cutting.
 More Finger Food Potluck Appetizers
What's your go-to potluck appetizer?
Latest posts by RecipeLion
(see all)