It's no secret that we're big fans of old-fashioned recipes. From homestyle casseroles to desserts like Grandma used to make, we'll try out any vintage recipes we can get our hands on. Sometimes we even come across retro recipes that we've never heard of before!
So, when we were feeling particularly nostalgic we decided to browse our archives and dust off the best of our truly vintage recipes. These are the kind of old-fashioned recipes that aren't very common nowadays, but are still loved by many. Some of them you simply have to see to believe. All of these vintage recipes would be perfect to serve at a themed dinner party, or simply try them out when you're feeling old-fashioned!
9 Truly Vintage Recipes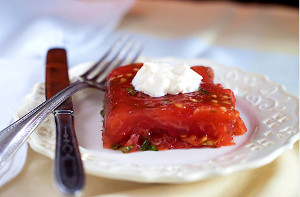 1. Ladies' Luncheon Tomato Aspic (shown left) – Old-fashioned recipes for aspic have long been a centerpiece at lunches, bridal showers and other occasions. Nothing says "vintage recipe" like a savory gelatin salad! This one is stuffed with tomato juice, tomatoes, celery, parsley and more!
2. Creamed Chipped Beef on Toast – This is a vintage recipe that was known for being military cuisine. It was often called SOS for "Something On a Shingle," the "shingle" referring to a slice of toast.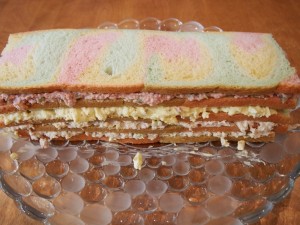 3. Sandwich Loaf – Old-fashioned sandwich loaves were often served at ladies luncheons or other get-togethers. A loaf of bread is sliced lengthwise and stuffed with various deli salads. This loaf is stuffed with chicken, tuna, egg and ham salads. Once it's assembled, the sandwich loaf is "frosted" with a combination of cream cheese and mayonnaise.
4. Heirloom Soda Cracker Pie – This pie was often made during the Depression when apples and other fruits were scarce. Soda crackers are crumbled and baked into the pie along with dates, nuts and a few other ingredients.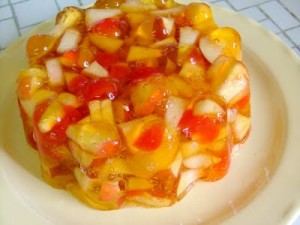 5. Jellied Fruit Mold – Jellied fruit is a classic vintage recipe from the 1930's. This easy recipe uses Jell-O and canned fruit that are set in a ring mold. It couldn't be easier to make, and this recipe can be adapted with any kind of fruit and Jell-O.
6. Old Fashioned Chow Chow – Chow chow is a classic vintage recipe that's mostly associated with the South. It's pickled relish made from a variety of vegetables that's meant to be stored in jars and served cold.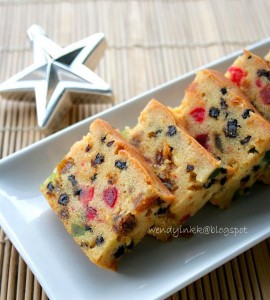 7. Fruit Cake – For many people, it just wouldn't be the holidays without fruit cake! This old-fashioned cake recipe is still commonly baked at Christmas time. This beautiful recipe for fruit cake includes cherries, raisins, orange flavors, and more!
8. Grandma Polly's Pink Stuff – This another vintage recipe for a jello mold, but this one is made with Cool Whip and pineapple for a creamy, tropical flavor. A recipe this good doesn't need a proper name, just call it "Pink Stuff."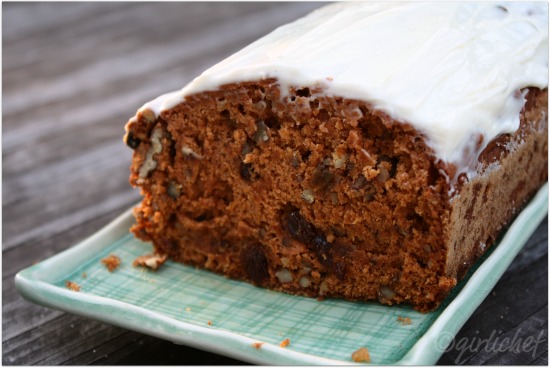 9. Tomato Soup Cake – This cake is another recipe that was made during war-time shortages. It has no eggs and very little butter, so to be conscious of rationing. It's made using condensed tomato soup, but you can't even taste it!
Do any of these recipes bring back memories? Tell us in the comments below!
Latest posts by RecipeLion
(see all)