Who doesn't love Thanksgiving? It's a holiday dedicated to eating all of the food that you can get your hands on. It's pretty hard for any other holiday to compare to that. Here at AllFreeCasseroleRecipes, it's our favorite holiday because it's the one day where everyone agrees, without a doubt, that casseroles are cool.
Think about all of the casseroles you eat at Thanksgiving and how sad you'd be if they weren't at your holiday table this year! You would be missing green bean casserole, sweet potato casserole, stuffing, even mashed potatoes! That's why we've compiled a huge list of the best side dish casserole recipes for Thanksgiving. You'll find a fresh take on your old favorites. This year, let the side dishes steal the show.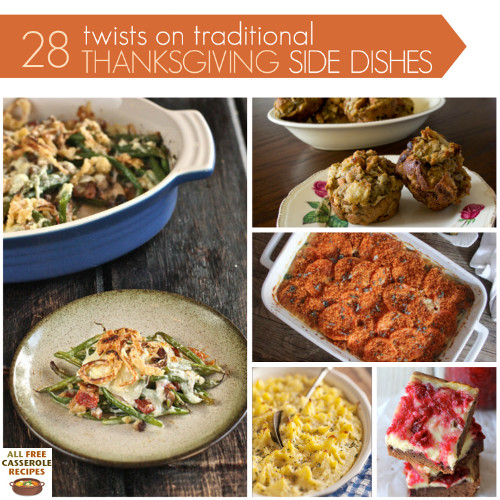 Mashed Potatoes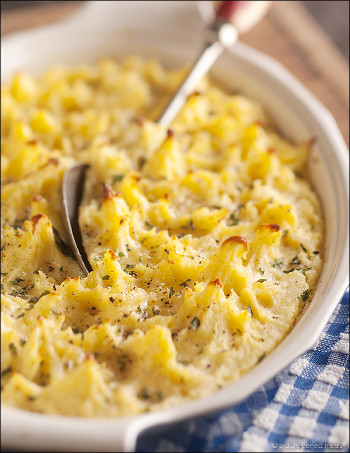 Make-Ahead Mashed Potato Casserole (shown)
Loosen-Your-Belt Mashed Potato Casserole
Hamburger Pie with Garlic Mashed Potatoes
Smashed Potatoes with Broccoli
Loaded Leftover Mashed Potato Casserole
Cruncy-Topped Chipotle Mashed Potatoes
Stuffing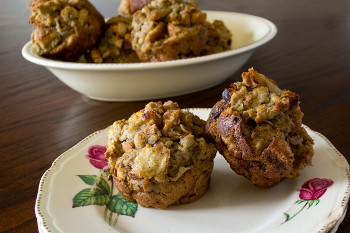 Amish Potato Filling TEST KITCHEN APPROVED
Southern Cornbread Stuffing
Bacon and Cheese Stuffing
Artichoke Parmesan Sourdough Stuffing
Herbed Breakfast Stuffing Casserole
Muffin Tin Stuffing (shown)
Green Bean Casserole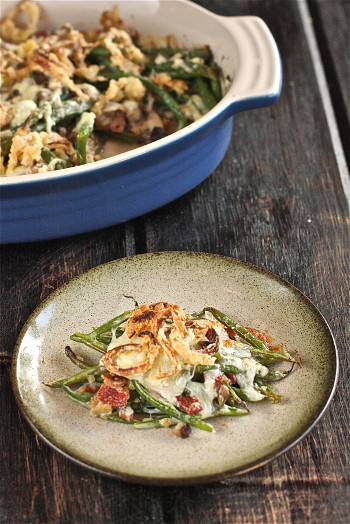 Panko-Crusted Green Bean Casserole
Bacon and Cheddar Green Bean Casserole (shown)
Sinfully Sinful Green Bean Tater Tot Casserole
Soup-less Green Bean and Mushroom Casserole
Creamy Garlic Green Bean Casserole
Italian-Style Green Bean Casserole
Sweet Potato Casserole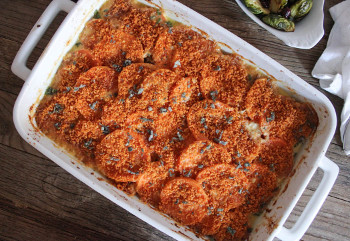 Scalloped Sweet Potatoes
Glazed Sweet Potato Casserole with Whiskey Pecans
Mashed Pineapple Sweet Potatoes
Parmesan Pancetta Sweet Potato Gratin (shown)
Sweet Potato Casserole Bars
Traditional Sweet Potato Casserole
More Thanksgiving Side Dishes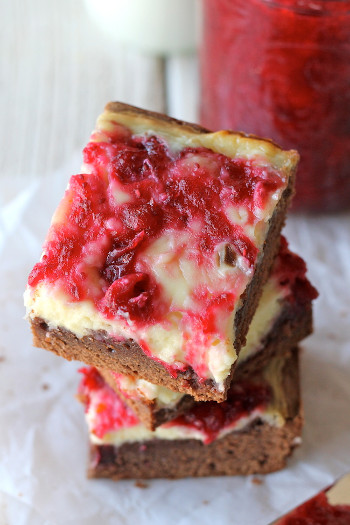 Panko-Crusted Creamy Carrot Casserole
Triple Corn Casserole
Cranberry Sauce Cheesecake Brownies (shown)
Pumpkin Mac and Cheese
What's your favorite Thanksgiving side dish?
Latest posts by AllFreeCasseroleRecipes
(see all)