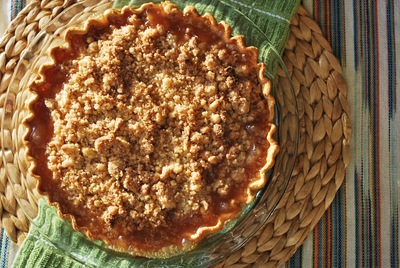 It's almost time for my absolute favorite holiday ever — Thanksgiving!! There's plenty of great food, and it's a great reason to spend some quality time with family that you might not get to see throughout the rest of the year. Who doesn't love the idea of an entire holiday to just be thankful for everything you have? But probably what makes Thanksgiving just that much better is the food. Especially the desserts. That's where this Ultimate Thanksgiving Dessert Plan comes in handy.
There's no better way to put a smile on someone's face this Thanksgiving than with a big serving of pumpkin dessert lasagna or a warm slice of pie (covered in whipped cream, of course). If you volunteered to bring a dessert this year, make sure you've got all the essentials covered with this Thanksgiving dessert plan. These 25 recipes below are the must-have desserts for anyone wanting to bring some sweetness to the Thanksgiving dessert table. There's everything from pies so delicious you won't believe it to pecan, pumpkin, and apple desserts that are so perfect you'll have to come back for seconds.
I'm thankful for many things this year. But I'm especially thankful for desserts.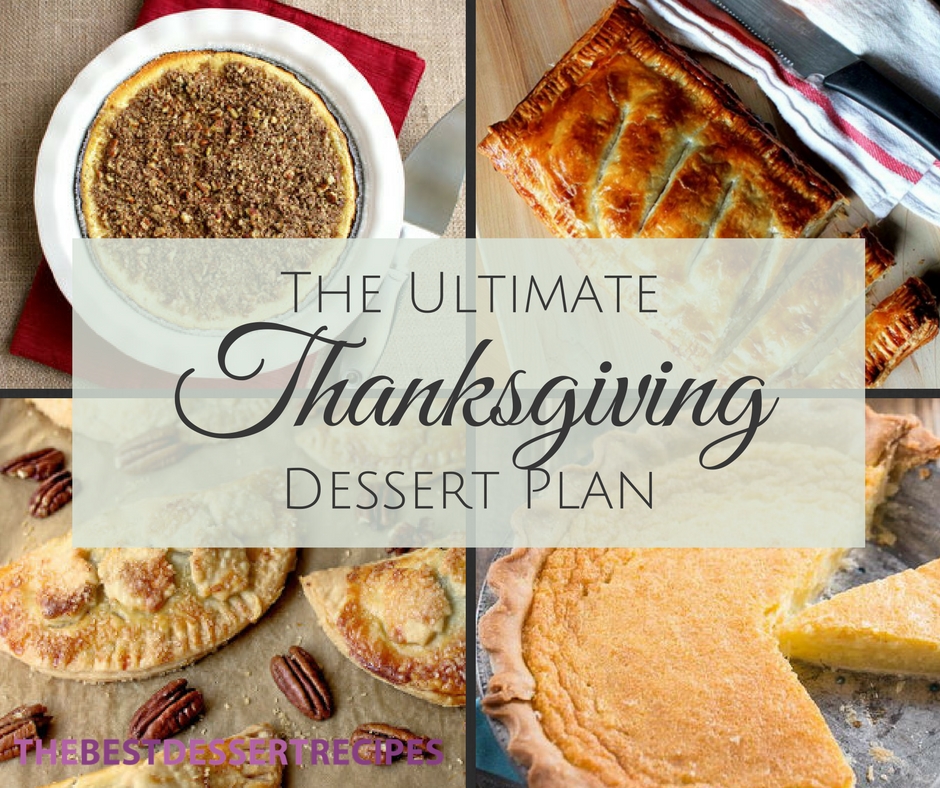 Thanksgiving Pie Recipes
Break out your pie pans! These Thanksgiving pies will blow you away. These are some of my favorite pies ever. Personally, I'm a big fan of the Amish Egg Custard Pie. The Amish sure know how to make good desserts.
Nana's Favorite Dutch Apple Pie
Perfect Pecan Dessert Recipes
Pecan desserts might not be for everyone, but they're definitely for me! The pecans add an extra level of nutty flavor to your typical sweet treats. These desserts definitely should have a place on your Thanksgiving dessert plan this year.
Unbelievable Pecan Pie Bread Pudding
Addicting Chocolate Chip Cookie Pecan Pie Bars
Portable Caramel Pecan Hand Pies
Pleasing Pumpkin Dessert Recipes
No Thanksgiving would be complete without something pumpkin-filled. There are so many recipes out there for poke cakes and blondies and dessert bars that are filled with pumpkin. How can you pick just one?!
Pumpkin Pudding Mix Dessert Lasagna
Dulce de Leche Pumpkin Pie Bars
Amazing Apple Dessert Recipes
And last but not least, the apple desserts! These fall classics will add some fruity life to your dessert table. And they're crowd pleasers, too. (Who doesn't love a good dessert with apples?)
Fail-Proof Apple Puff Pastry Pie
Fantastic Red Wine Caramel Apple Ice Cream
What are you going to bring to Thanksgiving this year?
Latest posts by AllFreeCopycatRecipes
(see all)