Pork is an extremely versatile meat. There are recipes for pork ribs, pork roasts, pork chops, pulled pork, and more. What I love about pork is that it never tastes the same. Every time I make a great pork recipe, it tastes better than the last time I cooked it. At AllFreeSlowCookerRecipes.com, there are plenty of slow cooker pork recipes that you could use to spice up your regular pork routine. They have pork chop recipes and pork roast recipes. Basically, they have the best pork recipes you'll find. The greatest part is that every pork dish is made in your slow cooker, which makes your life easier. Throw ingredients in that big pot and let them cook the day away.
As you let your pork cook, it absorbs all the flavors of each ingredient. It becomes tender, moist, and delicious. You're guaranteed to enjoy sinking your teeth into these dishes. After you try these slow cooker pork recipes, you'll never look at pork the same way again. Who knows? Maybe it will become a staple in your household!
Move over chicken, these slow cooker pork recipes are stealing the show!
Slow Cooker Pork Roast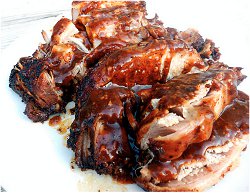 Pork roasts are perfect to make for Sunday dinner. In fact, they're perfect to make any night of the week. Take this classic dish to the next level with these slow cooker pork roast recipes that you'll make over and over again. Want more pork roast ideas? Check out Slow Cooker Pork Roast: 11 Tasty Pork Roast Recipes.
Simple Pork Ribs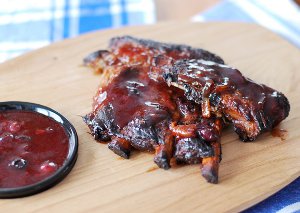 Ribs are great for summer, but these slow cooker ribs recipes are tasty any time of year. These featured recipes are either sweet or savory. Say goodbye to plain barbecue ribs. If you want more recipes for ribs, visit Ribs in the Slow Cooker: 23 Slow Cooker Ribs Recipes.
More Great Pork Recipes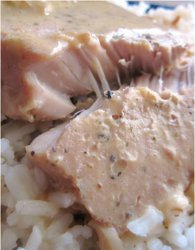 This is just a sneak peak of the many slow cooker pork  recipes that AllFreeSlowCookerRecipes.com has. You'll find classic favorites infused with new flavor. The possibilities are endless when it comes to this meat. Go to Slow Cooker Pork Recipes: 18 of the Best Pork Recipes Guaranteed to Amaze You for a round-up of various pork dishes.
Be sure to visit AllFreeSlowCookerRecipes.com for more slow cooker pork recipes and tasty dishes such as pork ribs and pork roasts!
What's your favorite pork dish?
Latest posts by AllFreeSlowCookerRecipes
(see all)