Thanksgiving is fast approaching, and while all the food and family makes this one of the best holidays of the year, it can be the worst for vegetarians who want to eat more than salad for dinner.
While everyone else at the table is like this….
You're like this…
Let's face it, Thanksgiving is practically called Turkey Day. So, how does a vegetarian survive the day without Aunt Marge shoving a plate of turkey in his or her face? Thankfully, we've got a collection of menu ideas that don't involve packaged tofurkey. With these easy vegetarian recipes, you'll have a full Thanksgiving meal in no time. The bird-eaters might even be jealous of your plate.
How To Survive Thanksgiving If You're A Vegetarian
Step 1: Make Healthy Side Dishes
You'll feel better about eating all the sides for dinner if there are some healthy options.
1. Potatoes: Honey Glazed Apple Sweet Potato Bake, Skinny Garlic Mashed Potatoes, The Lightest Sweet Potato Casserole (shown below)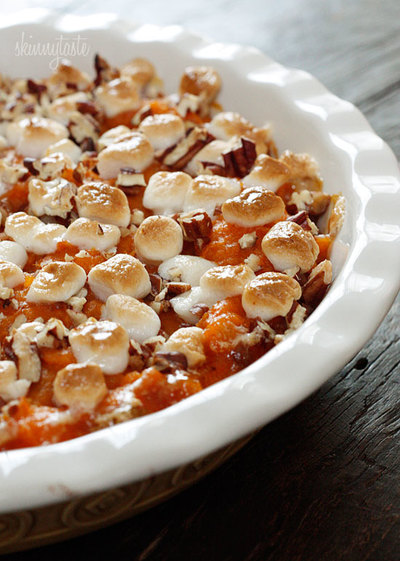 2. Vegetables: Super Creamy Green Bean Casserole, Not-So-Traditional Green Beans (shown below), Lighter Creamed Spinach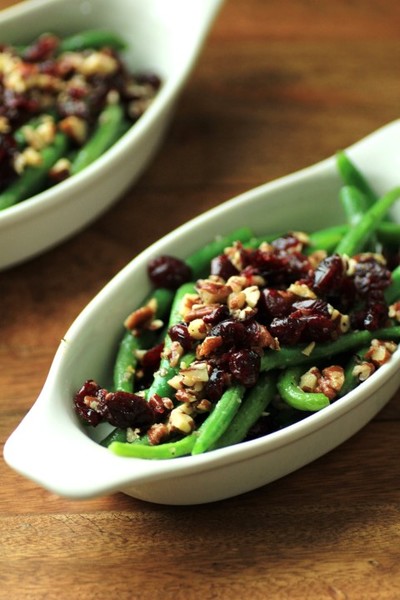 3. Bread and Stuffing: Sourdough Stuffing (shown below) from Two Peas and Their Pod, Honey Whole Wheat Biscuits
Step 2: Dress Up Your Salad
A salad doesn't have to be a bowl of wilted lettuce with three cherry tomatoes and a few carrots. These healthy salad recipes are loaded with bright ingredients and are bursting with flavor.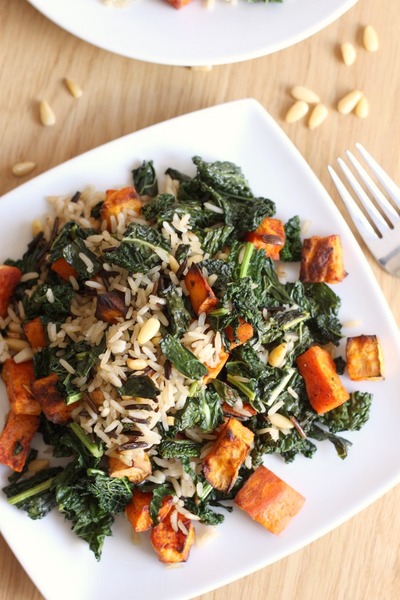 2. Roasted Cauliflower and Mushroom Quinoa Salad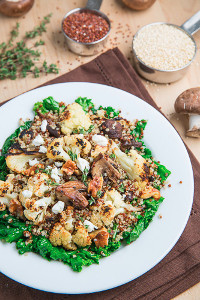 3. Apple Walnut Rainbow Chard Salad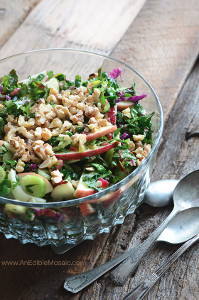 4. Roasted Beet and Orange Salad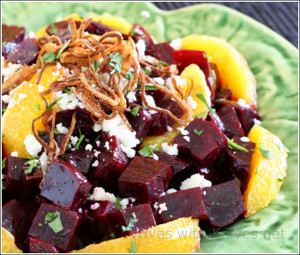 Step 3: Cook Something Hearty For Your Main Meal
Make your dinner nutritious and filling by adding protein.
1. Caramelized Tofu with Brussels Sprouts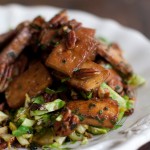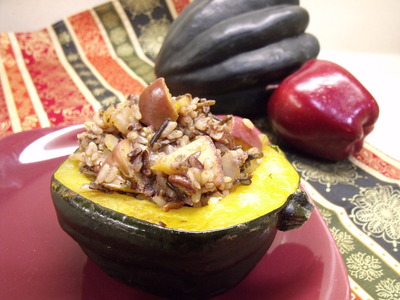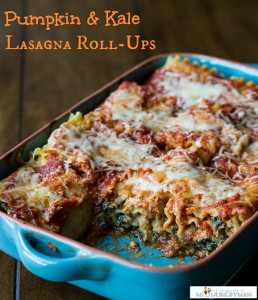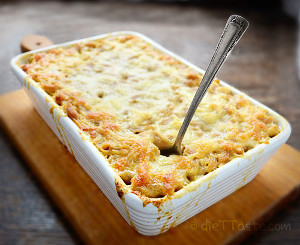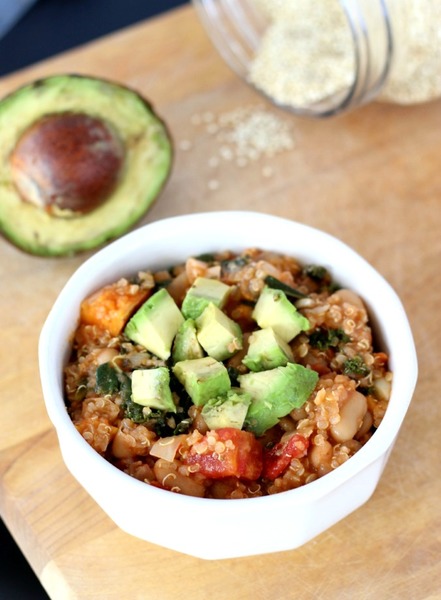 6. …And if you're still craving that "turkey dinner," here's a recipe for Homemade Tofurkey from What's Cooking America
Step 4: Save Room For Dessert
While everyone else is in a caloric food coma, your healthy Thanksgiving dinner has allotted you some belly room. Check out these delicious pie recipes.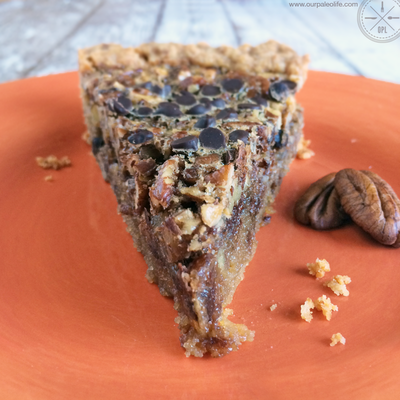 2. Paleo Chocolate Pecan Pie (shown above)
3. Clean Eating Apple Pie from The Gracious Pantry
5. Feel Good Crustless Pumpkin Pie
How do you plan on surviving a turkey-less Thanksgiving feast?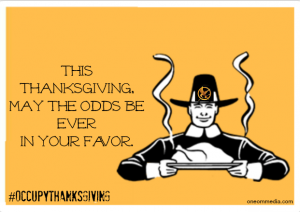 Latest posts by FaveHealthyRecipes
(see all)