I can't imagine my childhood without ground beef recipes. Growing up in suburban America, not a week went by without some kind of ground beef casserole on the family table. I think the main reason my parents used it so often was that they had similar dishes growing up.
Ground beef is really great when you want a cheap, filling family meal. It can be kept frozen for a long time, and can be used in a variety of main dishes. It's also a no-brainer to cook. You just toss some raw ground beef in the skillet, let it brown, and add it to whatever recipe you're making.
How to Choose Ground Beef: The first thing you need to know about ground beef is the leaner it is, the less fat it has to cook in. If you choose an 90 percent lean ground beef, you're going to get much less flavorful, drier meat. Most people go with 80-85 percent lean ground beef (ground chuck) for that reason; not very fatty, but still some flavor. Most of the fat will cook away, and you won't have to drain it for casseroles. If you're making a more flavorful food like hamburgers, you may want to go with 75 percent lean.
How to Freeze Ground Beef: You want to freeze your ground beef while it's still pink and fresh – usually within a few days of buying it. Don't freeze it in the packaging. Take it out and wrap it in plastic and/or tin foil, and make it as airtight as possible. Once frozen, it can last four months –  or longer if it's not freezer-burned and your freezer hasn't had any temperature fluctuations.
Read up on this awesome USDA guide to ground beef food safety.
Now that you have the basics down, I'd like to share the best of the best from AllFreeCasseroleRecipes.com. Here are our top 10 ground beef casseroles that readers love! These quick dinner ideas will be your staple meals.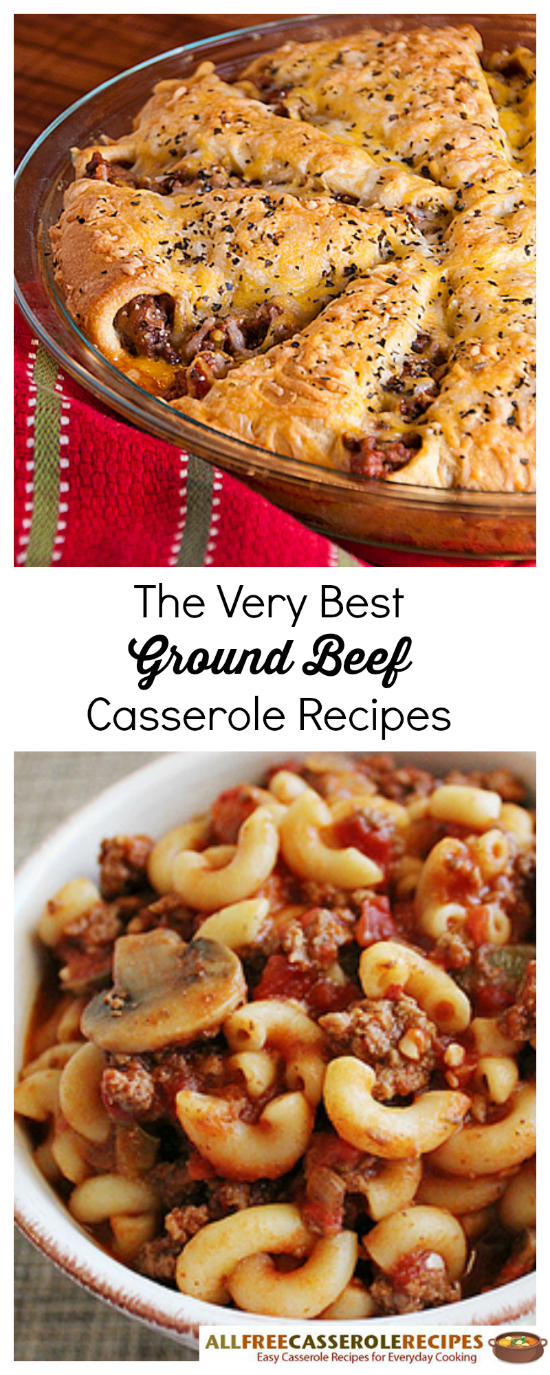 The Very Best Ground Beef Casserole Recipes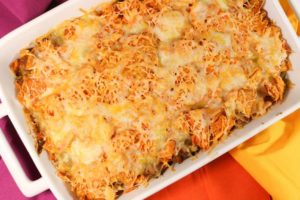 P.S. Do you think draining ground beef is inconvenient? Learn how to drain ground beef the easy way.
What's your go-to ground beef casserole recipe?
Latest posts by AllFreeCasseroleRecipes
(see all)