Mac and cheese was always a favorite dinner recipe at my house. Mom would make it with Velveeta and milk, perfectly gooey and cheesy every time. It was far and away one of my favorite meals. As an adult, I still make it from time to time; although, my tastes have gotten a bit more refined. For one thing, I like to use real cheddar if possible. And, I also like to add veggies. My 5-year-old self wouldn't know me if she saw me.
Mac and cheese is a quick and easy dinner recipe that you can vary to meet your dietary needs. Using gluten-free macaroni and cheese, you can easily make this dish into a gluten-free meal. It's definitely a childhood favorite that you can still enjoy as an adult. Even if there aren't any kids in the house any more, you can still enjoy this family-friendly dinner.
FaveGlutenFreeRecipes.com has a ton of gluten-free macaroni and cheese recipes for you to try out.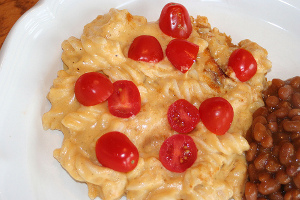 There is nothing more comforting than this childhood favorite and when you make it in casserole form, it couldn't be easier. Baked Macaroni and Cheese has that cheesy goodness you're looking for but with some mustard and added seasonings, your classic gluten free pasta bake will transform into a full meal.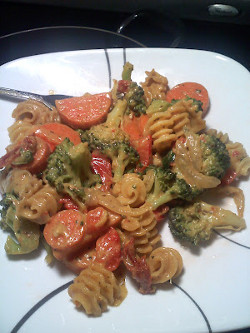 You'll never feel guilty about feeding your kids macaroni and cheese ever again after you adopt this recipe for "Cheesy" Mac and Veggies. This recipe for mac and cheese is loaded with tasty veggies and covered in a delicious vegan cheese. Garlic, onion, and Italian seasoning give this vegan meal a sophisticated flavor that will have everyone coming back for seconds.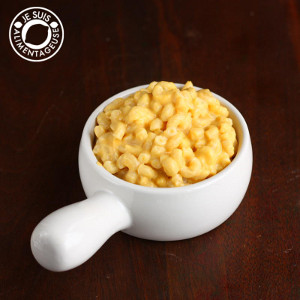 This Butternut Squash Macaroni and Cheese recipe is sure to delight food-lovers of all ages. Simple to make, this is a creative twist on a classic favorite. The cheese's rich flavor is enhanced by the pleasant nuttiness of the butternut squash. Since it is already very creamy, there's no need to bake this homemade macaroni and cheese.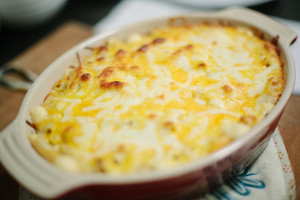 This recipe for Healthy Macaroni and Cheese will be your new go-to mac and cheese recipe. Make this any night of the week for a creamy, cheesy pasta dish that is certain to please your whole family – especially your kids. Brown rice noodles are required to make this traditional dish a gluten free meal.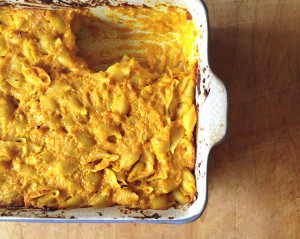 Love mac and cheese but hate all the cheese-covered guilt? This recipe for Macinsquash is a healthy alternative to the rich and creamy traditional dish. Butternut squash mac 'n' cheese is a vegan recipe that will certainly leave you satisfied. Replace the traditional pasta with gluten-free noodles and voila! you have a gluten-free dish as well.
 Bonus!
Here are some of the best macaroni and cheese recipes from around the web:
Gluten Free Mac and Cheese from Kit Kat Plus Celiac
Quinoa "Mac & Cheese" from The Honour System
Gluten Free Shrimp Mac and Cheese from Simply…Gluten-Free
What's you favorite meal from childhood?
Latest posts by FaveGlutenFreeRecipes
(see all)