It's time for RecipeChatter: intern edition!
Hello, everybody. I know you, but you may not know me! My name is Amy. I'm a summer intern here in Chicago at Prime Publishing, producing blog content, recipes, and newsletters for you to enjoy.
"Prime Publishing?" you may ask. "I don't know anything about any Prime Publishing!"
The truth is that you know a lot more than you may think. RecipeChatter is a part of Prime Publishing, as are food sites like RecipeLion, Cookstr, TheBestDessertRecipes, AllFreeCasseroleRecipes, FaveHealthyRecipes, and more. (That's how RecipeChatter gets all of its great content!) Prime also owns craft and lifestyle sites such as FaveCrafts, DIYIdeaCenter, and, my personal favorite, CheapThriftyLiving.
For the last three months, I have worked hard alongside other interns and Prime editors to help bring you the best food writing, How-Tos, and Q&As on the Internet. Now, I'm going to share what I learned — and what I cooked.
A little about me: I am currently a 20-year-old senior in college. I'm double majoring in English and Theatre and minoring in Philosophy on a full-tuition scholarship at Morningside College. (Go Mustangs!) I was born and raised in Florida, but now I live where it snows in the winter, so I am constantly cold. Constantly. I am obsessed with reading, theatre, The New York Times, and of course, food!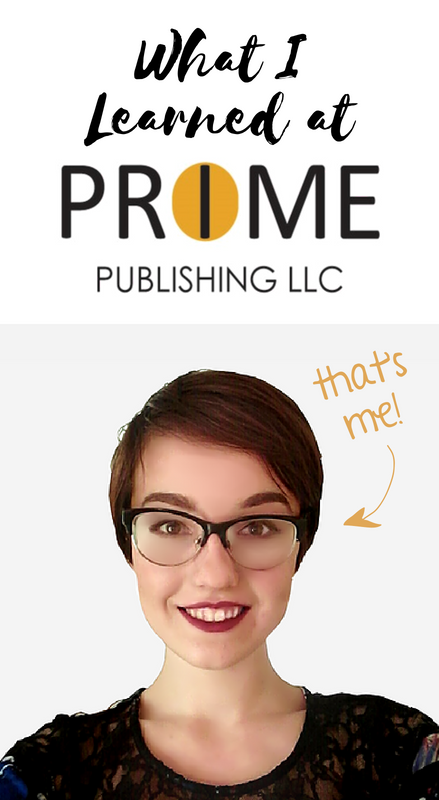 What I Learned at Prime Publishing
by Amy Jackson
5. Be eager and grateful to receive thoughtful constructive criticism — it is a precious thing.
When you hear "internship," you may think "coffee-fetching and copy-making." Not so at Prime Publishing. I was greeted with a robust internship program, and one part of that program was the assignment of personal mentors. Thanks to this program, I receive constructive criticism from 2-3 editors every day.
Through the summer, I reflected on what an invaluable opportunity this was. When you have people in your life who are willing to read your work with an educated eye and provide encouraging, insightful criticism, that means that they are dedicating time in their day to making you a better person. That's no small thing! Cultivate a positive perspective about constructive criticism. It is rare and precious.
4. Work hard at everything you do, no matter how small.
Every week, we are responsible for uploading a certain amount of new recipes. Otherwise, readers like you would have no new content! Some of these recipes are obtained through partnerships with bloggers; others we make on-site at our very own Test Kitchen. (That's right — my workplace has a professional kitchen with a Food Network chef, and I get to eat the food!)
At a glance, these single-recipe pages can seem less important than How-To or Q&A articles because they are shorter. The truth is just the opposite: recipes are the lifeblood of the sites I worked on. They're what you're here for! As editors, we are here to serve you. Developing a strong work ethic and a dedication to every task is essential to achieve that goal.
3. View disruptions to your plans/schedule as opportunities.
Like in any workplace, there were plenty of times over the last three months where changes of plans or minor crises would occur. Suddenly, a new task would be passed onto my plate — a plate already quite full of deadlines, thank you very much! But looking at moments like these through a positive lens transformed them completely.
I realized that when a superior assigns me something like this, I am usually getting to help them out of a big pickle. Last-minute tasks stress my managers out more than me! Getting to alleviate some of their pressure is a great opportunity. Similarly, I learned to use these magic words when turning the task back in: "Is there anything else I can do for you?" Not only will this help you acquire a more positive attitude, but going all in (see #4) helps your workplace as a whole.
2. Be proactive and bring ideas to the table.
A good intern (or employee/volunteer/person) completes the tasks that are assigned to them. But I think that a great one has a spark of independence and imagination. Companies, especially forward-thinking ones like Prime, don't want to stand still — they want continual self-improvement. Be a part of making that a reality!
From hosting the monthly article reading club to writing this very blog post, I think that some of the most valuable contributions I've been able to make at Prime Publishing were not even a part of my weekly goals. If you have the chance to innovate or to pitch a new idea, do it! We are all individuals with something special to bring to the table. And this is an takes intentional practice. You have to be on the lookout for gaps in your workforce — then you can be the one to step up and fill it in.
1. The most difficult tasks are the most rewarding.
At Prime Publishing, we have small articles — a single recipe, or a single craft, or a single blog post — and we have longform articles. Longform articles are comprehensive guides about something our readers want to know. You may not realize this, but there is a long list of guidelines that the editors at Prime follow when writing content for you. We want to give you "the best page on the Internet."
So, the first time I began to write a longform article was quite daunting. For a long time, I sat there staring down that list of guidelines about everything from word count to image requirements. I was a new intern, and I wanted to make a good impression. However, it turned out that the very best work I produced at Prime were the tasks that were most difficult. Lengthy articles like Cooking on a Budget: 3 Steps to Frugal Cooking and 12 Cheap Meal Prep Recipes (Plus Tips and Tricks) are the pieces I am most proud of now.
(Can you tell I like budget-friendly cooking?)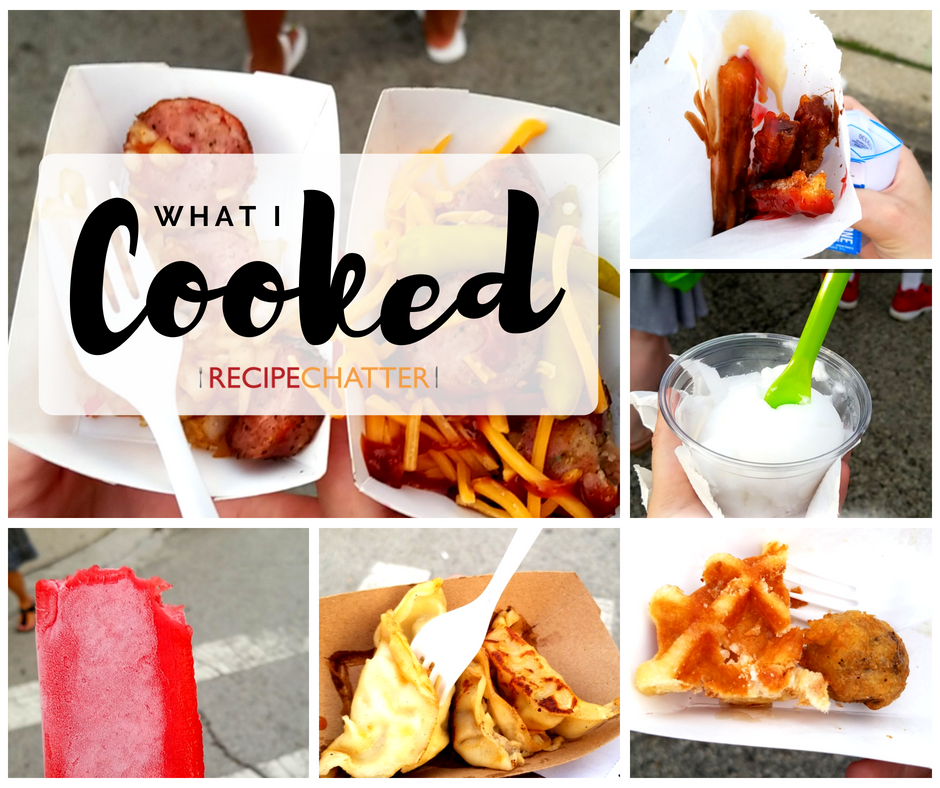 This is RecipeChatter, so you're here for food! I've had a great summer for eating; I took each photo in that collage personally at the Taste of Chicago festival. See, I'm an amateur foodie myself, so it's been delightful to work in an office with such culinary creativity.
So, to sign off, I'll leave you with my list of the best Prime Publishing (RecipeLion) recipes I tried this summer. All of these recipes are extremely easy — in fact, I meal prepped each of them at the beginning of each week — and very inexpensive. (Come on… I'm a 20-year-old college student. I can't afford recipes with 10 ingredients.)
Without further adieu…
What I Cooked at Prime Publishing
French Onion Chicken Skillet: If you like French onion, you'll adore this 5-ingredient masterpiece. I had some extra onions lying around, so I threw them into the mix, but they were probably unneeded since the French onion soup brought so much flavor. Word to the wise: if you plan to refrigerate it, keep the croutons on the side. I didn't consider that and ended up with mushy croutons all week. Luckily, they were full of flavor!
4-Ingredient Healthy Chicken Enchilada Casserole: As a college student, the "4-Ingredient" part appealed to me. This recipe takes pretty much no thought at all, and the cheese melds together with the sauce for a delicious, savory casserole. This is probably the easiest recipe I made this summer. I would suggest using fresh corn tortillas, and if you're willing to bump it up to 5 ingredients, add my favorite thing in the world: salsa verde or green chiles.
Dump-and-Bake Honey Mustard Chicken: OH EM GEE, THIS SAUCE. I will make this sauce with literally everything until I die. (It would also make a great salad dressing.) This simple, 5-ingredient recipe is SO tasty that I just ate it with rice. No extra sides, no extra vegetables. All I wanted was the juicy, marinated chicken. So good.
One Pan Sausage and Peppers: I know this seems like an overly-basic recipe, but it truly won my heart. It's the one recipe I made twice this summer. I would suggest using chicken apple sausages, which are cheap at Walmart. In the oven, they caramelize beautifully with just a touch of a black sear.
5-Ingredient No Peek Chicken: This is the #1 ultimate grand champion recipe of the summer — and it came from Prime's Test Kitchen. Our in-house chef made this and let us sample it, and I immediately knew I had to make it. The flavor that soaks into the creamy, savory, healthy wild rice was simply indescribable. This dish feels like a walk through an autumnal forest.
It's been an honor writing for you this summer. I hope you've enjoyed the recipes and articles. Thank you for the opportunity!
Latest posts by RecipeLion
(see all)