DISCLAIMER: I am not a doctor or a dietician. This article is meant for informational purposes only and should not be used as diet guide. If you are considering changing your diet, talk to a doctor before doing so.
While many people are hopping on the gluten-free bandwagon as a way to eat cleaner and healthier, there are those who must eat a gluten-free due to dietary restrictions. Celiac disease is an immune deficiency disease that, when aggravated by the gluten found in a lot of foods, can cause serious damage to a person's small intestine. Side effects include bloating, abdominal pain, and vomiting. Should a Celiac accidentally digest gluten, the side effects can be severe enough to land him or her in the hospital.
Eating gluten-free is difficult since many foods have gluten in them, foods that you wouldn't expect. Of course, there are the obvious things: bread, pasta, and baked goods. But did you know that gluten can be found in chocolate, granola and granola bars, oatmeal, and soup? Depending on what is added to the product, there can be gluten found in a lot of processed and packaged foods. There is also the threat of cross contamination; if a "gluten-free" product is made in a factory that also processes gluten food, there is the possibility that the wheat or barley or rye can contaminate the "gluten-free" product.
So…what is gluten?
Gluten is a protein that is found in wheat (including kamut and spelt), barley, and rye. Oats that are not specifically designated as gluten-free can be contaminated with gluten by the machines that they are processed on. Anything made with these grains cannot be eaten by those who have gluten intolerance, an allergy to gluten, and Celiac Disease.
What can I eat on a gluten-free diet?
While you'll find a lot of your favorite foods probably have gluten in them, there are still many foods that you can eat and enjoy. Organic meats and cheeses are safe as are vegetables and fruits. There are a bunch of great brands out there that make gluten-free versions of bread, pasta, pizza crusts, and desserts. (We review gluten-free products on a regular basis so be sure to check out our review page.) Also, there are many restaurants now that are completely gluten-free or offer a gluten-free menu.
There are also a plethora of wheat-flour alternatives that you can use in your baking that will yield amazing and delicious results.
Here at FaveGlutenFreeRecipes, we are dedicated to bringing you only the best gluten-free recipes from around the web. Here are some foods that you can easily make at home that are guaranteed gluten-free.

Gluten-Free Diet Recipes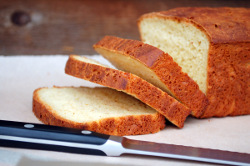 Bread is probably the hardest thing to make gluten-free. Since gluten acts as a binding agent in baked goods, you have to replace it with something just as binding and pliable. A lot of gluten-free breads come out dry or hard. This bread recipe is soft and chewy and a perfect replacement to regular sandwich bread. Take back lunch with this awesome recipe.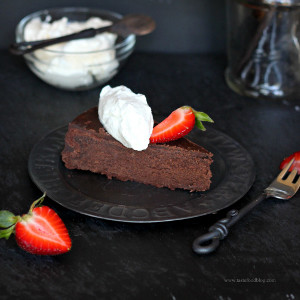 Cakes are another hard-to-bake food without gluten. Despite this, there are a great number of amazing flourless cakes out there, including this awesome chocolate cake. This recipe creates a dense, decadent cake that is sure to satisfy your chocolate cravings. You definitely won't miss the flour in this gluten-free dessert recipe.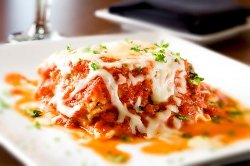 Just because it's gluten-free, doesn't mean that it has to be difficult. This lasagna recipe is sure to make your weeknight life pretty easy. This simple take on lasagna is not only easy, it's ridiculously tasty as well. Everyone in the family will be thrilled with your dinner.
Why do you follow a gluten-free diet?
Latest posts by FaveGlutenFreeRecipes
(see all)