If you turned to the internet to research weight loss options this year, one strange phrase you may have heard floating around lately is "Paleo Diet."  Paleo Diet is short for the Paleolithic Diet. It's also called the Primal or Caveman Diet. The concept behind this diet is fairly novel—people participating in a Paleo lifestyle attempt to eat the same way our caveman ancestors would have. That sounds pretty straightforward, but what does that actually mean, and how do you put it into practice?
As you might guess, the Paleo Diet focuses on eating a lot of unprocessed foods. An emphasis is placed on eating meats (from beef and chicken to fish), veggies, fruits, and nuts, in that order. It also suggests that you eat a serving of protein with every meal. Ideally, all of your food should be as fresh as possible. Proponents of the Paleo Diet suggest eating grass-fed or pasture raised meats. If you don't have access to such foods, lean cuts of meats are best.
What you can't eat are things that weren't around when the cavemen walked the earth—so processed sugar, vegetable oils, dairy, legumes, and grains of any sort are off limits. That means no cheese, bread, or chocolate, which might be hard for many of us to give up!
Some people argue that the Paleo Diet is really a lifestyle, which isn't surprising once you know that the Paleo diet makes recommendations about sleeping and activity habits. According to the Paleo Diet, you should be getting a full 8 to 9 hours of sleep per night, in a fully blacked-out room. You should also wake up when you're well rested, not because of an alarm. Working some sort of physical activity into your day, be it a walk or a full on work-out, is also emphasized.
What do you get out of adhering to such a strict lifestyle?  Paleo enthusiasts tout the power of the diet to speed weight loss, raise energy levels, and improve your mood throughout the day.  Some people think the best part of the diet is that you don't have to count calories or carbs–in fact, you can eat as much as you want, provided it follows the guidelines of the lifestyle.
All of that information only scratches the surface of the Paleo Lifestyle. If you're interested in finding out more, George over at Civilized Caveman Cooking has a round up of links about the diet that would be very helpful for anyone hoping to find out more about this fascinating diet.
If you're interested in trying out a Paleo recipe or two, we've got a few just for people who want to dip their toe into the caveman lifestyle.  You don't need to spend a lot of time in the kitchen to create a Paleo meal.  You can let this Crockpot Paleo Pork and Pumpkin Chili simmer in your slow cooker all day and chow down at dinner time.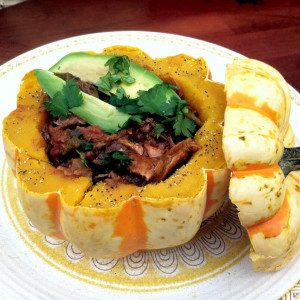 These Baked Purple Sweet Potatoes  are a great recipe to try out.  They're easy to make and are a wonderful complimentary side dish.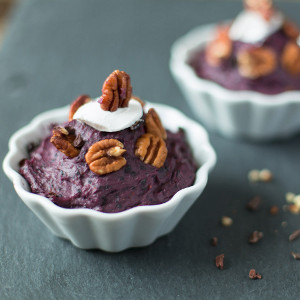 You can even snack Paleo.  Try out these Oven Roasted Beet Chips for a healthy, easy snack that will delight the whole family.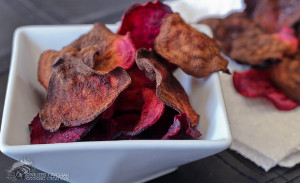 Would you try out the Paleo Diet?
Latest posts by FaveGlutenFreeRecipes
(see all)