Of the 50 states, each one is known for something unique and exciting. Probably everyone can remember learning what their state's animal and song are in elementary school. We here at FaveSouthernRecipes, however, are much more interested in eating than in anything else! We set out to find out what dish each Southern state is known for, and we were learned quite a bit. Below you will find four dishes that were made famous by four different Southern states, and you should be sure to check out our complete collection of 35 Southern Recipes by State.
Even though we think that Southern cooking is some of the tastiest out there, we do realize that there are people out there from all over the United States! Never fear if you're not from the South; you will find a complete list of 50 Favorite American Recipes by State below!
Alabama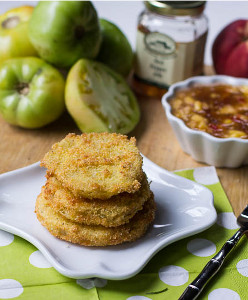 Alabama is known for fried green tomatoes. Thick slices of tangy tomatoes are coated in flour, buttermilk, and breadcrumbs before getting fried to a crispy golden brown. It doesn't get much better than this recipe for Classic Fried Green Tomatoes.
Arkansas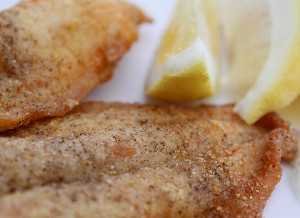 Fry up some catfish in celebration of the state dish of Arkansas! Fried catfish is flavorful, crispy, and a great alternative to fried chicken or chicken fried steak. This recipe for Fried Cornmeal Catfish is light and fresh.
Georgia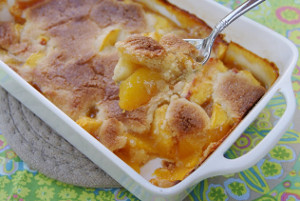 The Peach State is known for—what else?—peaches! Nothing beats a fresh peach pie, but we are partial to this Brandied Peach Cobbler recipe.
Oklahoma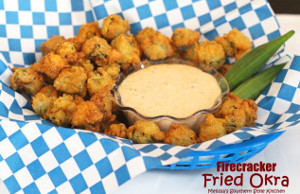 A trip to the Sooner State wouldn't be complete without gobbling up a batch of crispy fried okra. The secret to making the Oklahoma favorite is to use the freshest okra possible. Check out this recipe for Firecracker Fried Okra for some inspiration.
View the complete the list of 35 Southern Recipes by State to find out what recipe your state is famous for!
Not from the South? Download a free copy of 50 Favorite American Recipes by State for a complete listing of all the states and their dishes.
What recipe is YOUR state famous for? Tell us in the comments!
Latest posts by FaveSouthernRecipes
(see all)