Picture this: You've decided that you want to make an easy slow cooker recipe for dinner tonight because you really don't feel like heating up the house or cooking. So, you search for the perfect slow cooker recipe (like a pasta dish or a tender beef stew) and happen upon one that makes your mouth water. You get out your slow cooker, put all of the slow cooker recipe's ingredients into it, and turn it on. But wait, what if you have the day off from work or you just got home from work and have a bunch of time to kill until dinner is ready. What now?
Lucky for you, we here at AllFreeSlowCookerRecipes.com have thought long and hard about what to do while waiting for slow cooker recipes to cook. Whether your recipe takes two hours or twelve hours to fully cook, we've got you covered. Check out these AllFreeSlowCookerRecipes.com-approved activities, broken down by cook time, to do while your slow cooker is cooking.
Slow Cooker Time: 2 Hours
Pop in your favorite movie (preferably not a tearjerker because you may not have an appetite after watching it).
Start watching that series on Netflix that all of your friends have been talking about and urging you to watch.
Start a new book. It's best to start a new book when you have a lot of time so that you will better remember all of the characters when you pick it up again.
Watch two episodes of the current USA Network marathon. They're always running a marathon of either NCIS or Law and Order: SVU episodes so you'll have something to watch no matter what day you decide to make your slow cooker recipe.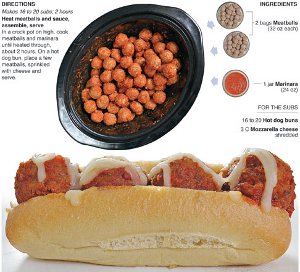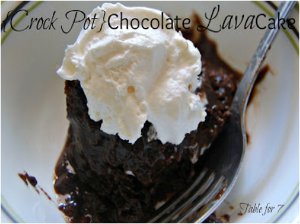 Suggested recipes to make:
Simple Meatball Subs
(left),
Chocolate Lava Cake with Fudge Topping
(right)
Slow Cooker Time: 4 Hours
Watch four episodes of the current USA Network marathon. They're just so addicting. It's hard to stop watching.
Go for a walk around your neighborhood. Then, once you get back, crash on your couch and put on your favorite movie. Make sure to select "extended edition" on the DVD menu if prompted.
Get nostalgic and watch two of your favorite childhood Disney movies. Then, write a bunch of Facebook posts and tweets about the parts in the movie you forgot about.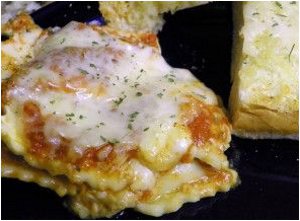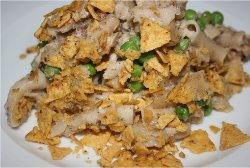 Suggested recipes to make:
Beyond Easy Weeknight Lasagna
(left),
Retro Tuna Noodle Casserole
(right)
Slow Cooker Time: 6 Hours
Pick up a fun hobby that you had previously abandoned, like scrapbooking.
Find a friend who has a built in pool in their backyard and promise them dinner in exchange for some quality pool time.
Go to your local video store (yes, they still exist) or search on Netflix/On Demand for a few movies you wanted to see but never had a chance to.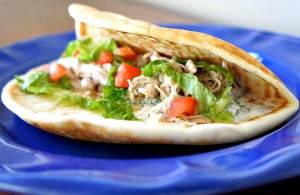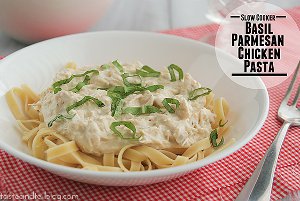 Suggested recipes to make:
Slow Cooker Chicken Gyros with Tzatziki Sauce
(left),
Slow Cooker Parmesan Chicken Pasta
(right)
Slow Cooker Time: 8 Hours
Drive to your local movie theater (the cheaper the better) and see as many new movies as you can. You'll most likely have the theater almost all to yourself, which is nice.
Take all of those magazines that have been piling up on your table and cut images out of it to make a collage of some sort. Even if you don't ever hang it up, it's a good way to pass the time.
Take a nap. Not cooking your slow cooker recipe is bound to take a lot out of you.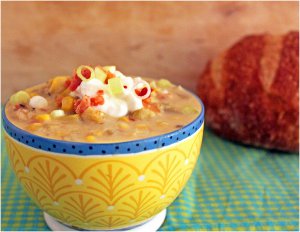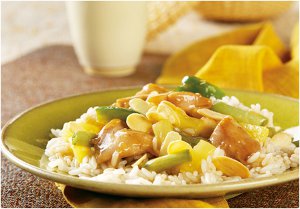 Suggested recipes to make:
Slow Cooker Summer Squash and Corn Chowder
(left),
Heaven Under a Palm Tree Chicken
(right)
Slow Cooker Time: 12 Hours
Sleep. Come on, are you really going to be awake for 12 hours before you're actually planning on eating dinner?
Find a tough, 1000+ piece jigsaw puzzle and put it together while binge-watching entire seasons of TV shows.
Hold a Scrabble tournament with your friends and/or play a game of Monopoly. Those could go on forever. Just make a day of it.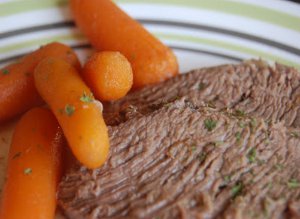 Suggested recipes to make:
Carolina Style Barbecue Pork
(left),
Easy All Day Pot Roast
(right)
What do you enjoy doing while waiting for your slow cooker recipe to cook?
Latest posts by AllFreeSlowCookerRecipes
(see all)