Peak zucchini season starts in June and goes until late August. If you have a vegetable garden growing in your backyard, then it's likely bursting with zucchini at the moment. You're probably wondering what to make with zucchini because you have such a surplus. You might consider leaving them on people's doorsteps like my family does because we always have too many and they're always huge.
However, as much as your neighbors might appreciate a surprise garden vegetable delivery, you can always keep it all to yourself and find a surprising amount of recipes for zucchini for every part of your meal. You don't have to only eat vegetable casseroles all summer because the zucchini is extremely versatile. You can make "zoodles," which is pasta made out of zucchini. It's a healthy and gluten-free alternative to an Italian favorite. Zucchini are high in water content and low in calories, so you won't feel guilty when you reach for seconds of the homemade zoodles!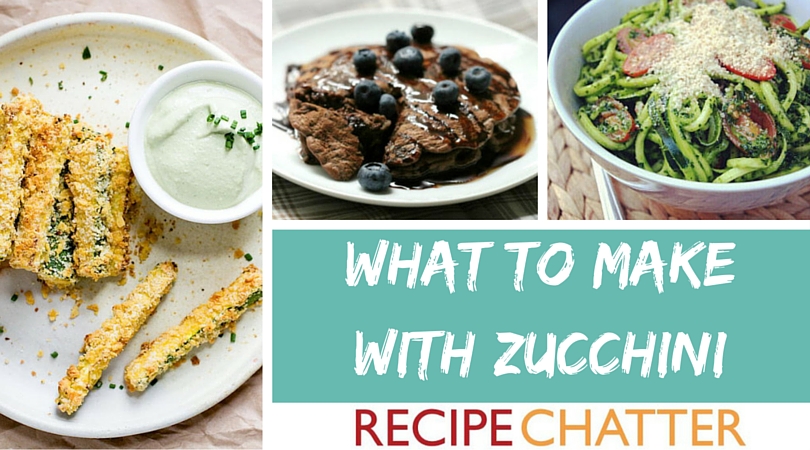 You can also snack on zucchini all summer by making zucchini chips, which will taste better and be better for you than regular potato chips. If you're heading to a summer barbecue, bring chips made from the contents of your vegetable garden as an option for party goers to enjoy. They are going to be begging for your recipe for zucchini chips. If you're trying to have a healthier diet this summer, there's no reason you can't enjoy snacks when they're made out of zucchini.
If you're wondering what happened to dessert, have no fear. Yes, you can eat zucchini in your dessert and you probably won't even know that it's there. It's the perfect way to get all of your vegetables in while still enjoying what you're eating!
Yummy Zucchini Snacks
Zucchini Meals
Sweet and Easy Zucchini Recipes
BONUS: 20 Outstanding Gluten-Free Zucchini Recipes
What's your favorite zucchini recipe?
Latest posts by FaveGlutenFreeRecipes
(see all)