We know what you're thinking: lemon desserts…on AllFreeCasseroleRecipes? Something seems out of place here, right? Well, no. Lemon is huge right now. It's popping up everywhere. Yes, even in casseroles.
Lemon is always a great choice for spring and summer dining because it's light and refreshing. When you have a sweet tooth on a hot day, sometimes rich, creamy chocolate is just too heavy (hard to believe, but it's possible). Instead, opt for one of these easy lemon dessert recipes to satisfy your craving for something sugary.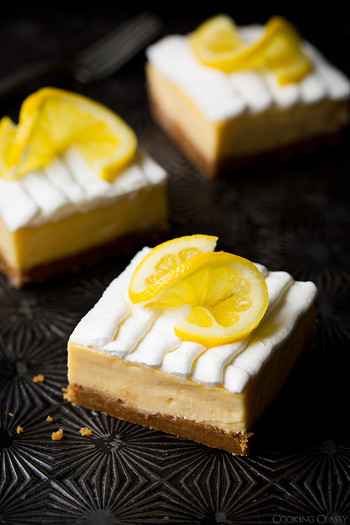 Of course, our love affair with casseroles means that we don't like recipes that aren't simple and can't be baked in a casserole dish. A lot of these recipes are dessert bars because it can't get much easier than that! You'll also find poke cakes, no-bake desserts, and more. And just because we love lemon so much, don't miss the savory lemon bonus recipes!
11 Lemon Dessert Recipes
1. Strawberry Lemonade Bars – (pictured, left) Everyone loves strawberry lemonade, now in bar form.
2. Frozen Lemonade Pie in a Jar – (pictured, right) How cute are these little layered desserts?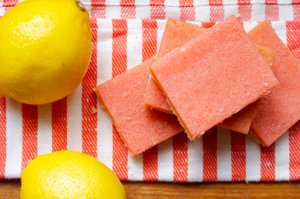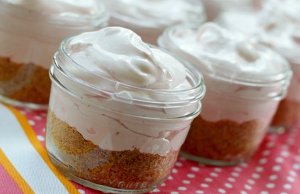 3. Lemon Cream Pie Bars – (pictured, top) These are super cute and tasty.
4. Lemon Oreo Cheesecake Bars – Refreshing tastes of lemon and cheesecake complement each other.
5. Lemon Neiman Marcus Bars – Lemon zest and lemon cake mix make this rich and indulgent.
6. Cherry Lemon Bars – These bars are packed with delicious fruit flavors.
7. Pink Lemonade Freezer Bars – (pictured, below) These no-bake bars are the perfect warm weather treat.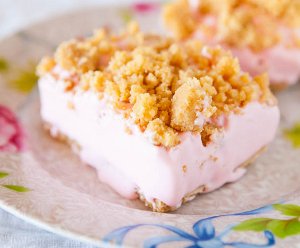 8. Meyer Lemon Bread Pudding – Bread pudding has never looked better.
9. Lemon Tiramisu – This has a unique combination of lemon and boozy tiramisu.
10. Lemon Poke Cake – (pictured, left) This is an easy squeezy lemon peasy poke cake.
11. Lemon Creme Crumb Bars – (pictured, right) The cream filling and crumb topping are a match made in heaven.
BONUS: Lemon chicken recipes
1. Roasted Lemon Chicken (pictured, below)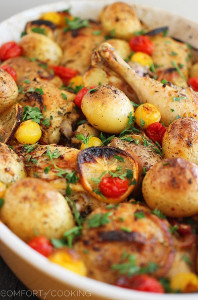 2. Lemon Chicken Oreganata Casserole
3. Lemony Chicken and Artichoke Casserole from Run Wiki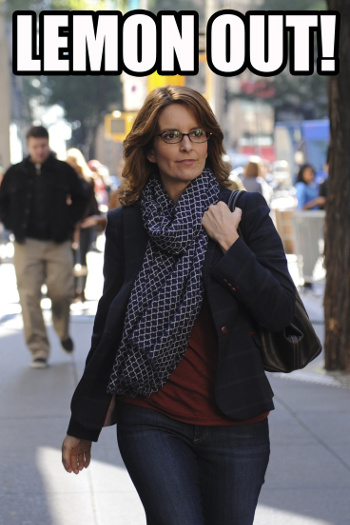 via 30 Rock
What is your favorite lemon recipe?
Latest posts by AllFreeCasseroleRecipes
(see all)