Confession: Up until about a year and a half ago, I had never heard of a baking mat. I had no idea that baking mats existed. I knew that some people liked to bake their treats and snacks on parchment paper, but never a baking mat.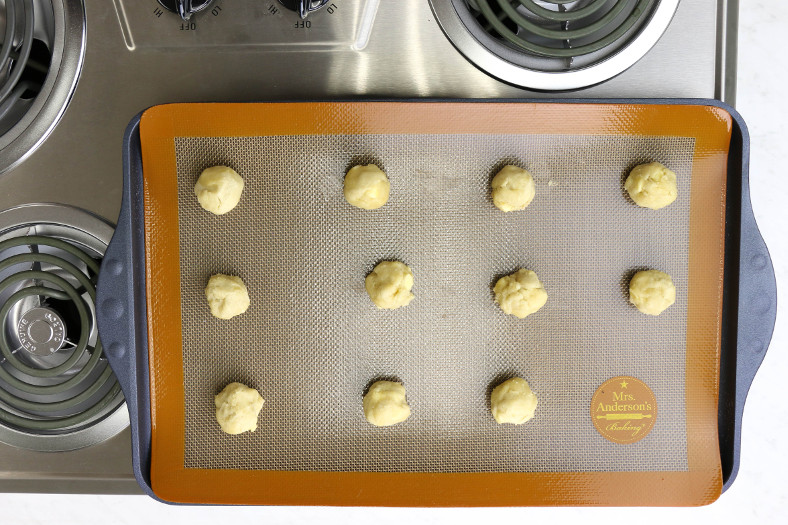 Granted, the baking mat is a relatively new invention. For those of you who have never heard of the product, you're not alone. Essentially, baking mats are non-stick silicone sheets that you place on a baking pan or cookie sheet before you put your unbaked food on it. It does the same job as a piece of parchment paper, but better. Let me explain.
Baking mats are 100% non-stick, thanks to their silicone surface. In other words, you never have to grease your cookie sheet ever again. Praise be!
Baking mats have woven fibers sealed inside of the silicone, which allows them to heat evenly.
You can bake both sweet and savory treats on the mat, like pastries, cookies, and cheese crisps, for instance.
They're super durable, which means that they're indefinitely reusable. So, every time you bake with one, it's like you're saving a tree.
These mats can withstand some pretty high heat. For instance, the Mrs. Anderson's Non-Stick Silicone Baking Mat (which I'll get to in a second) is oven-safe up to 480 degrees F.
Baking mats are incredibly easy to clean up because nothing sticks to them. Plus, because the food touches the baking mat and not your pan/baking sheet, you don't even need to clean your pan when you're done!! (How great is that?!)

I recently got a hold of the new Mrs. Anderson's Non-Stick Silicone Baking Mat and went crazy baking with it!
This just-released product is honestly the best baking mat I've encountered so far. It was the perfect size for my pan and would work even better on a flat cookie sheet. I, unfortunately, am between cookie sheets at the moment so I can't use my mat with one just yet.
The first thing I made was the remnants of a lemon cookie dough tub that I had purchased from a family member's school fundraiser. All I had to do was place my dough balls onto the baking sheet (like so) and then stick the pan in the oven. Believe me when I say that that was the hardest part about baking these cookies, and even saying that is a stretch. Although the mat is non-stick, the dough balls stayed right where I placed them and didn't roll around.
When they were in the oven, all of the cookies spread evenly and, to my surprise, none of them started burning! Sometimes I find that I have to take an entire batch out of the oven because one starts browning faster than the rest, but that wasn't the case. I actually kept my cookies in a bit longer than normal just to make sure that they were baking properly!
Once they came out, I let them cool and then lifted them easily off of the baking mat and onto my serving platter. Unlike times when I haven't used a baking sheet, each cookie came off cleanly; I didn't lose any parts of any of my cookies, nor did I have to scrape and scrape to get them off. It's a miracle!
I'm a firm believer in the baking mat and an even firmer believer in Mrs. Anderson's Non-Stick Silicone Baking Mat. (I've even converted my mom into being a baking mat fan!) Here are the recipes I'm planning on making with it next!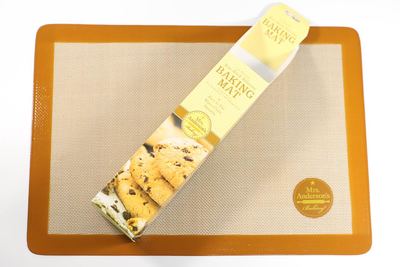 Guess what?
From now until Sunday, February 15th, we're giving away Mrs. Anderson's Non-Stick Silicone Baking Mats! We'll be picking four lucky winners who will each receive one baking mat apiece.
So, be sure to enter anytime within the next two weeks or so for your chance to win this irreplaceable baking tool. You'll be glad you did. 🙂
Enter TheBestDessertRecipes' Mrs. Anderson's Baking Mat Giveaway here!
What has been your experience with baking mats?
Latest posts by TheBestDessertRecipes
(see all)