"A party without a cake is just a meeting." — Julia Child
Last Friday, April 11th, the editors of TheBestDessertRecipes.com and RecipeLion.com had the wonderful opportunity of attending the 2014 Wilton Sweet Up at their headquarters in Woodridge, Illinois. It was a very intimate event with just 100 guests (including ourselves) in attendance. We loved being surrounded by fellow dessert enthusiasts who love decorating and presenting beautiful cakes.
If you're interested in entering our 2014 Wilton Sweet Up Swag Bag Giveaway, be sure to scroll down all the way to the end of this post!
Our day began with a trip to The Wilton School of Cake Decorating and Confectionary Art. From there, we all took coach buses over to the main Wilton headquarters where dozens of Wilton employees were waiting to welcome us. As soon as we stepped through the doorway, we were invited to take photos on their bright purple carpet with speech bubbles that announced our baking personalities and post them on Instagram and Twitter with the day's special hashtag, "#WiltonSweetUp." We didn't get to take ours on the purple carpet, but we did take them later in the day!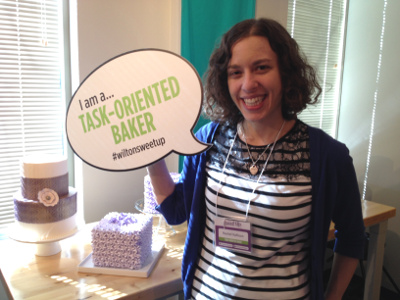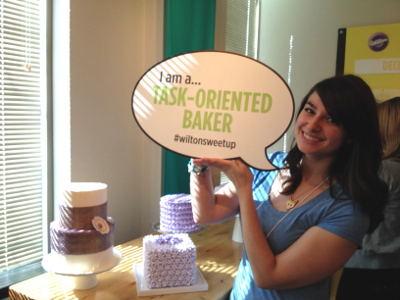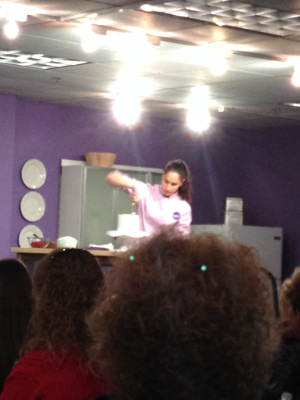 The first event of the day was a large lecture-style kick off. The exciting part about the kick off was that it was being livestreamed worldwide so that dessert-lovers from all over were able to watch and join in on the discussion. If you follow
TheBestDessertRecipes
or
RecipeLion
on Twitter, you may have noticed us live-tweeting the event with the #WiltonSweetUp hashtag. Wilton set up this hashtag so that everyone could interact with each other and the company during the kick off! If you missed the Sweet Up broadcast, you can check out a video of it
over on Wilton's website
.
Anyway, Eric Erwin, Wilton's CMO, gave a bit of an introduction to the Sweet Up event before handing the microphone over to the main speaker Beth Somers, the Test Kitchen Manager at Wilton. She also was the season 6 Cupcake Wars winner! Beth gave us all an insight into the five mega trends for 2014 when it comes to desserts and decorating while a woman from their test kitchen demonstrated some of the techniques.
Here's a quick breakdown of 2014's five mega trends: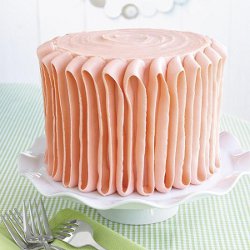 Trend #1: Buttercream Frosting
The American style of cake decorating has always revolved around using buttercream frosting. It's functional and has really seen a resurgence lately. Plus, it has such a wonderfully sweet flavor and you can make it as thick as you need.
Related recipe: Buttercream 101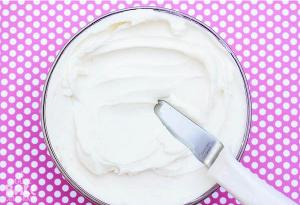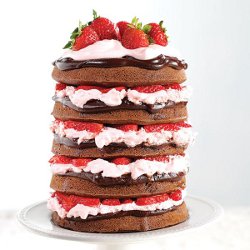 Trend #2: Decorating Simplified AKA "Keep It Simple"
When it comes to desserts, the simpler the better. Simple colors, simple textures, and simple flavors are all the rage right now. One way to achieve this sort of simplicity is by decorating the cake with foods or flavors that are inside. For instance, if your cake has a strawberry layer on the inside, place a few strawberries on top to hint to the flavor layer. Another way to keep decorating simple is by using the "messy frosting" technique. Do you remember how your mom or grandma used to frost cakes with uneven strokes and leave lines all over it? That's "messy frosting." It's making a comeback.
Related recipe: Lovely Strawberry Shortcake Cupcakes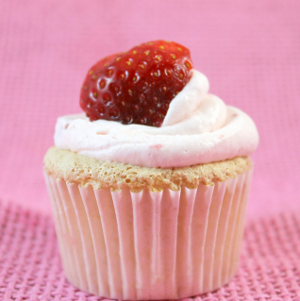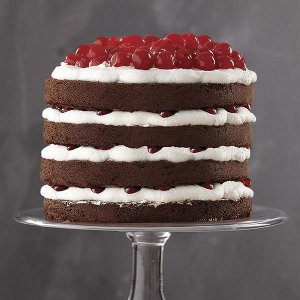 Trend #3: Tall Cakes
Before, 4″ tall cakes were considered standard. Now, 6″ or more is the norm. You can achieve maximum height with your cakes by creating tall cakes that have a ton of layers or by creating the illusion of a tall cake with toppings and decorations. When making tall cakes, be sure to use aluminum pans because they create a strong skin on the cake and evenly distribute heat. You'll also want to use strong enough fillings or frosting that can support multiple levels.
Related recipe: Dandy Diner Dream Cake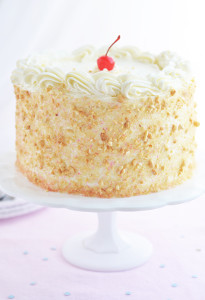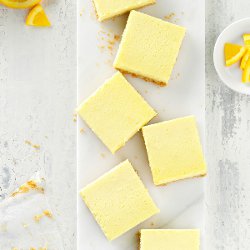 Trend #4: Small Treats
Most people would rather try multiple things than have a giant slice of cake all to themselves. Grazing is all the rage! Sweets that are 1-2 bite-sized (like mini cupcakes and bars) are really popular right now, especially with warmer weather approaching. Their size makes them a lighter alternative to a lot of desserts.
Related recipe: Ridiculously Easy 3 Ingredient Oreo Balls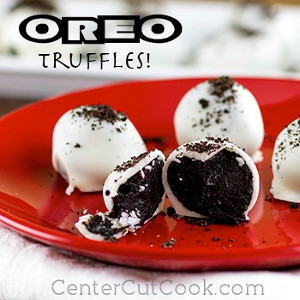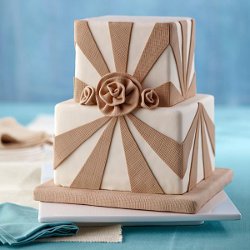 Trend #5: Fondant
Fondant is sleek and sweet, not to mention versatile. It's perfect for any occasion. To those of you who may be wary about using fondant because of its less-than-pleasing flavor, we have good news for you! Wilton has just created a new fondant formula that's softer and tastes so much better than the old one. It's almost as sweet and flavorful as a plain buttercream if you'd believe that.
Related recipe: How to Make a Spider-Man Cake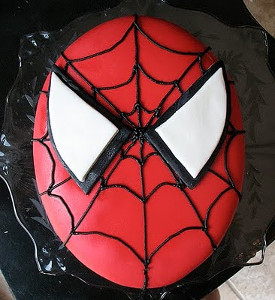 With the five mega trends, we also picked up on two other dessert trends.
Metallics – Metallic colors make desserts really pop.
Natural, more muted colors – People nowadays are, in general, trying to eat healthier and have a more natural diet. Fashion, decoration, and cake colors are starting to reflect this with more pastel and natural-looking hues like creamy peach and robin's egg blue.
At the end of the livestream event, Wilton unveiled its 2014 Cake of the Year (which is pictured below). Created by one of their own, the cake exemplifies many current dessert trends in one cohesive design. How many trends can you spot?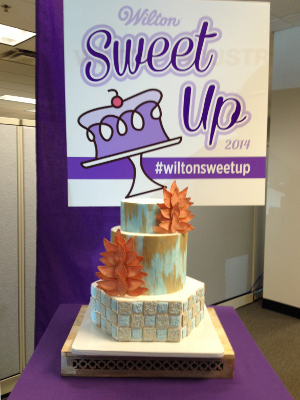 Later in the afternoon, all of the Sweet Up attendees were separated into groups for a few hands-on workshops. We were fortunate enough to have been able to attend a session on building and decorating small tall cakes and then another session on using fondant. At first, we were intimidated by the thought of decorating cakes with no prior experience but, with the help of Wilton's products and some encouraging words from their employees, we were able to leave the workshops with a few cute treats. Below are photos from our two sessions so you can see what we made!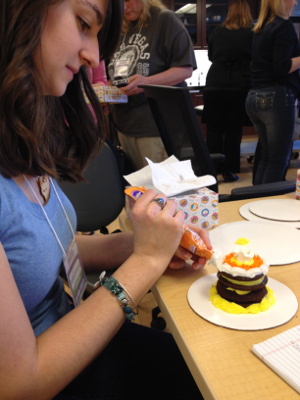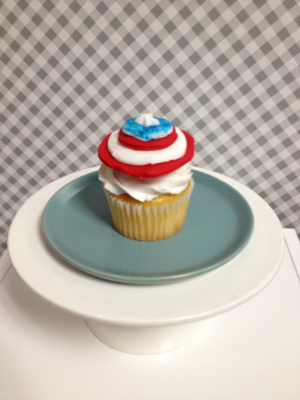 All in all, we had a wonderful day at the 2014 Wilton Sweet Up. We learned so many new things about decorating (including a few tips that we'll share in a later blog post) and desserts in general. We're so grateful to have had the opportunity and we hope to be able to attend again next year!
2014 Wilton Sweet Up Swag Bag Giveaway!
As you can imagine, Wilton gave us so many take-home gifts that we don't know what to do with all of them! So, we decided that we would share the loot with you, our lovely readers! The swag bag is filled with everything you see in this photo, including Wilton's new fondant (which tastes so much better and is softer than the old formula), Key Lime Pie candy melts, Sugar Sheets, and decorating tips for frosting.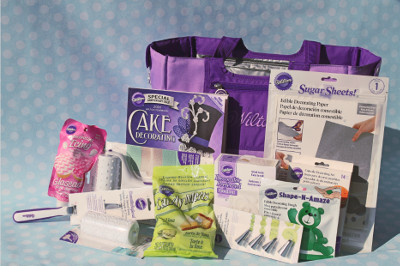 The Fine Print:


Contest open to US and Canada residents 18+.
Leave a comment on this blog post answering the question below to enter.
One comment per person, please answer the question below.
You have until

11:59pm ET next Tuesday, April 29, 2014

to enter the contest.
We'll be picking

two

winners, so be sure to check your email frequently to see if you're one of them!
What's your favorite cake decorating tool?
Latest posts by TheBestDessertRecipes
(see all)