We're excited to announce that our Cookbook Drive was a complete success! With your help, dear readers, we managed to collect over 500 cookbooks to donate to WINGS Program, Inc., one of the largest domestic violence service and housing providers in the state of Illinois.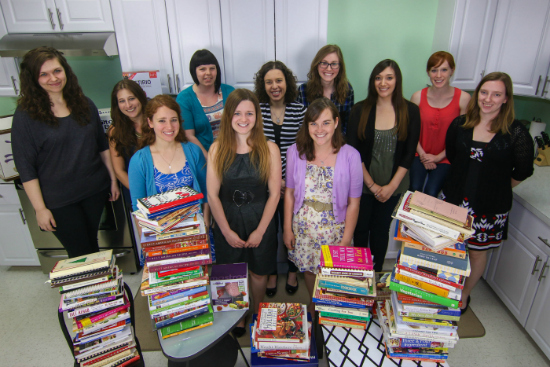 The Prime Publishing Food Team thanks you!
You sent us books in bags, envelopes and large boxes, and we truly can't thank you enough for your generosity. We received cookbooks from Florida, Arizona, California, Montana, Pennsylvania, California and more.
Some readers shared their stories of surviving domestic abuse with us, which just goes to show how many lives are affected by this issue. Some sent sweet notes, like this one.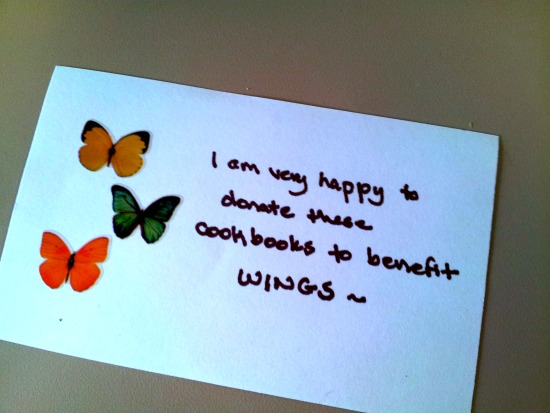 Many people stopped by our offices here in Northbrook, IL to drop off boxes of books. We appreciate those donations, as well!
We also donated $600 worth of kitchenware from our Test Kitchen, where we develop recipes you see on RecipeChatter and our other sites. Donations included a Hamilton Beach Stand Mixer, an Aroma Rice Cooker and a 12-piece Rachael Ray Cookware Set.
The books and kitchenware were donated to WINGS Program, Inc's three resale shops which bring in almost one third of WINGS' $5 million annual budget. Single women and women with children are able to receive temporary safe shelter through WINGS housing while staff provides one-on-one, individualized assistance that allows women to set personal goals that will enable them to work, continue their education, and care for themselves and their children.
Donations were sent off with Robin Bergbreitter of WINGS on July 2.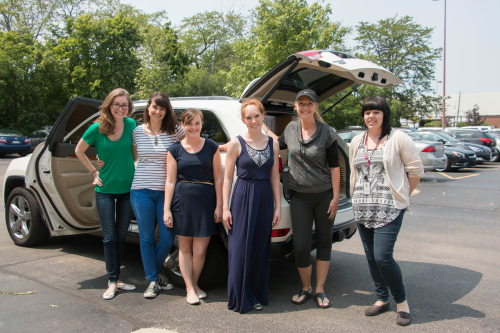 Some of the Prime Publishing food team with Robin, second from right.
One last thing!
We're pleased to announce the winner of the $50 Starbucks Gift Card: Kathleen Villarreal of Tempe, AZ! Kathleen, we'll be contacting you shortly.
Thanks to everyone who made this cookbook drive a success!
Latest posts by RecipeChatter
(see all)