Just updated with BONUS slow cooker recipes!
Our readers can't get enough whole chicken recipes! Ask and you shall receive! There's nothing easier than cooking up a whole roast or baked chicken for dinner–except, perhaps, cooking a whole chicken in your slow cooker! On AllFreeSlowCookerRecipes.com, we have a tasty variety of whole slow cooker chicken recipes.  The great thing about a whole chicken in a slow cooker recipe is that it's an easy, one-pot dinner recipe! You can toss veggies and potatoes into your crock with the chicken, and let them all cook together. Not only is this a simple dinner idea, but all the components–chicken, potatoes, onions, etc., will take on a wonderful rich flavor, the longer they cook in your slow cooker. We're sharing some of our best whole chicken slow cooker recipes below.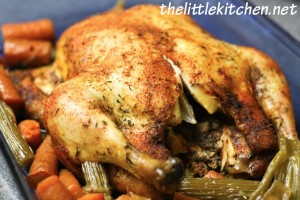 This recipe for the Ultimate Whole Chicken in a Slow Cooker is a fabulous whole chicken in a slow cooker recipe. This recipe serves six and only take 10 minutes to prepare. Then, you can leave it to cook all day while you're out. When you return home in the evening, you'll have the perfect chicken dinner waiting for you. The recipe is complete with a mini recipe for the perfect seasoning rub, using a variety of tasty spices. After you've given the chicken a seasoning rub, put it in your crock with onions, carrots, celery, garlic and lemon.  You can also add potatoes, or later serve the dish with rice.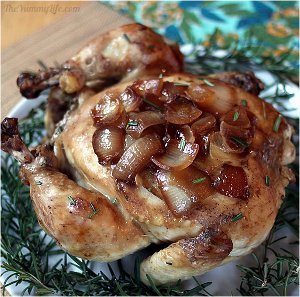 This Slow Cooker Whole Chicken with Herbs & Caramelized Onions is the tasty dinner for four. This whole chicken in a slow cooker recipe incorporates fresh herbs, including sage, rosemary and thyme. It's also packed with juicy, flavorful caramelized onions. This easy slow cooker chicken recipe is elegant enough for a special occasion, but also easy enough for a simple, weeknight meal.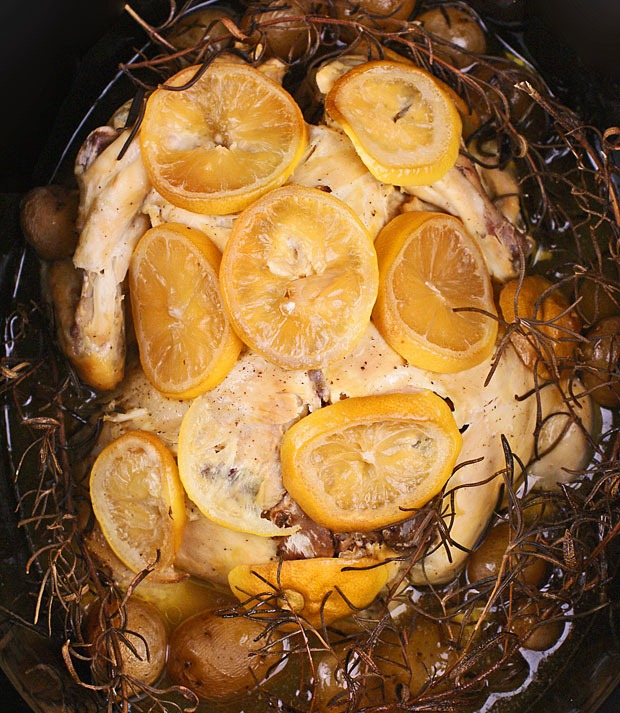 Nothing says summer like a lemon-filled dish! This Slow Cooker Lemon, Garlic Chicken for Four is a great summer weeknight meal idea. Spices, fresh herbs and garlic, lemon, and baby potatoes come together to make this whole chicken flavorful. It's easy to prepare, and cooks in about five hours in your slow cooker. Serve it with some summer squash and fresh fruit, and you've got the ultimate summer meal.
BONUS slow cooker recipes + SURPRISE FREE eCookbook!
What's your favorite slow cooker chicken recipe?
Latest posts by AllFreeSlowCookerRecipes
(see all)